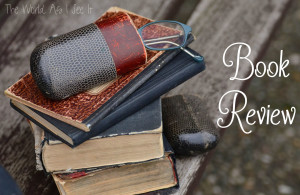 FTC: I received a free copy of this book in exchange for my honest review. I received no other compensation and the opinions expressed in this review are 100% mine.
Playing The Part by Jen Turano was an excellent book. I loved this book because so many strange and weird things happened throughout the entire book that I couldn't help but laugh. If anything could go wrong, it did go wrong. I haven't read a book like this for a while, and I am so glad that I got this one to review because it is going to be added to the books that keep after I am done with them. I was a huge fan of all of the characters that worked for Bram because you never knew what they were going to do next. Like when the shot a cannon to scare people away even though they were told not to do it. If you are looking for a fun historical fiction book to read I recommend this book one hundred percent because I think most people would enjoy this book. I loved the setting of this book and like I said before I loved the entire plot and all of the crazy but funny characters. I can't say enough great things about this book, and since I don't want to give anything away, I am going to end the review so that you won't have any spoilers. If you do happen to check this book out, please let me know what you think of it.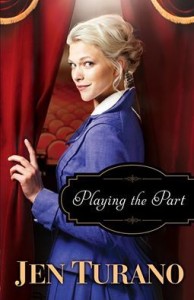 About The Book
Lucetta Plum is an actress on the rise in New York City, but is forced to abandon her starring role when a fan's interest turns threatening. Lucinda's widowed friend, Abigail Hart, is delighted at the opportunity to meddle in Lucetta's life and promptly whisks her away to her grandson's estate to hide out.
Bram Haverstein may appear to simply be a somewhat eccentric gentleman of means, but a mysterious career and a secret fascination with a certain actress mean there's much more to him than society knows.
Lucetta, who has no interest in Abigail's matchmaking machinations, has the best intentions of remaining cordial but coolly distant to Bram. But when she can't ignore the strange and mysterious things going on in his house, it'll take more than good intentions to keep her from trying to discover who Bram is behind the part he plays.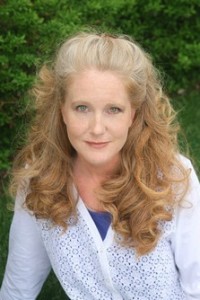 About The Author
Jen Turano is a graduate of the University of Akron with a degree in Clothing and Textiles. She pursued a career in management for nine years before switching to full-time motherhood after the birth of her son. When she's not writing, Jen can be found watching her teenage son participate in various activities, taking long walks with her husband and dog, socializing with friends, or delving into a good book. She lives in suburban Denver, Colorado. Learn more at www.jenturano.com.

Copyright secured by Digiprove © 2016 Margaret Margaret