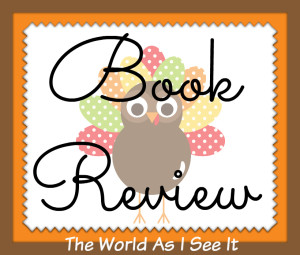 A Thousand Shall Fall by Andrea Boeshaar was a good book. I have been a huge fan of historical fiction books lately so I really enjoyed this story. This is the first book I have read by this author and I can't wait to check out other books by her and also reading the next books in this series. At first I wasn't a huge fan of Carrie. I thought she was crazy for putting herself in danger in order to find and bring back her sister who ran off with a peddler. After few chapters she did grow on me but I still thought she was crazy. I really like Peyton throughout the entire book and I loved that he kept Carrie safe and I love that he seemed like a stand up guy that all women want to meet and marry. If you love historical fiction that takes place during the civil war I know you will love this book as much as I did.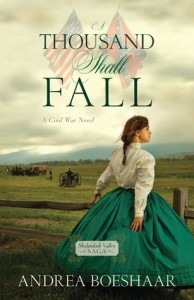 About The Book
A story of love, hope, and healing set in the midst of the Civil War Nineteen-year-old Carrie Ann Bell is independent and spirited. The only thing she really fears are the Union soldiers fighting against her Confederate friends. When her youngest sister runs away from home, brave Carrie Ann is determined to find her and bring her back. Disguised as a soldier, she sets off–only to find she's fallen into the hands of the enemy.
Her childhood friend Confederate Major Joshua Blevins has warned her against these Yankees: they're all devils, ready to inflict evil on unsuspecting young women. When Colonel Peyton Collier arrests her for her impersonation of an officer, it seems to confirm all her fears.
Soon, though, she finds herself drawn to the handsome, gallant colonel. He rescued her, protected her, and has been every inch the gentleman. Carrie Ann discovers that her foe has become her ally–and more than that, someone she could love. But the arrival of Joshua in the Union camp as a spy will test her loyalties. Will she protect someone who has been like family or be loyal to this stranger to whom she wants to offer her heart? When her world is being torn apart around her, whom should she trust?
Set against the backdrop of the American Civil War, A Thousand Shall Fall is framed around compelling characters and a very romantic setting in Virginia's Shenandoah Valley. Andrea Boeshaar's extensive research guarantees historical accuracy and romance genre enthusiasts and Civil War buffs alike will enjoy the Christian perspectives on actual historical events.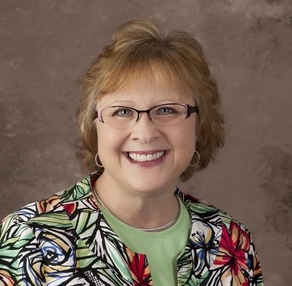 About The Author
Andrea Kuhn Boeshaar has been married for more than 30 years. She and her husband, Daniel, have three adult sons, daughters-in-law, and two precious grandchildren. Andrea's educational background includes the University of Wisconsin – Milwaukee, where she studied in English, and Alverno College where she studied in Professional Communications and Business Management.
Andrea has been writing stories and poems since she was a little girl; however, it wasn't until 1984 that she started submitting her work for publication. Eight years after that, she was convicted about writing for the Christian market. She read books in her genre (Inspirational Romance & Women's Fiction), studied the market, and worked hard to hone her craft.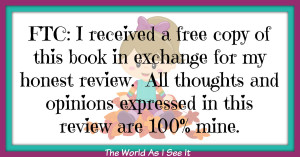 Copyright secured by Digiprove © 2015 Margaret Margaret