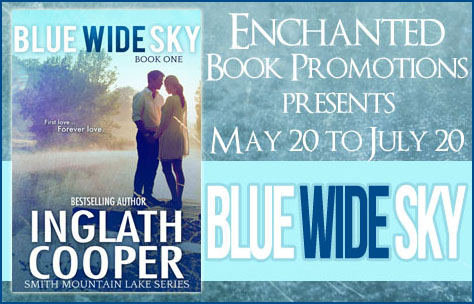 Blue Wide Sky by Inglath Cooper was a great story. This was an easy read and I love how short the chapters were because it makes it easy for me to read. One of the things I loved most about this book was the fact that part of the story has to do with international adoption and I follow blogs that have adopted kids with special needs so it was something that I loved right from the start of the book. I liked all the characters in this book so that made reading it super easy and fun for me. I can't wait to read other books in this series because the author does an amazing job of making you feel as if you are right there with the characters and I loved that. If you are looking for a sweet summer romance novel than I know you will love this story.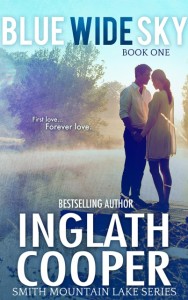 About The Book
Title: Blue Wide Sky
Author: Inglath Cooper
Genre: Contemporary Romance
First love. . . forever love.
Sixteen-year old Gabby Hayden wasn't the kind of girl who gave a hoot about boys. She had a few real loves. Water-skiing, going out on Smith Mountain Lake with her dad and her dog. Anything else ranked a distant second. Until the summer smart, caring, gorgeous Sam Tatum gave her his heart. It had been the most wonderful time of her life, lazy days hanging out at the dock, skinny-dipping at midnight, staring up at the stars from the back of Sam's truck.
They are planning their future together when Sam's father is transferred to South Africa. Devastated, Gabby and Sam promise to wait for each other during the two years before he returns for college. But lonely and angry, Sam makes a mistake that will change the course of both their lives.
Years later, an unexpected diagnosis brings Sam home to his parents' house on Smith Mountain Lake where he believes he can find peace and acceptance. What he finds, however, is the girl he once loved, now a woman unwilling to lose him again, a woman who will make him realize that both love and life are worth fighting for.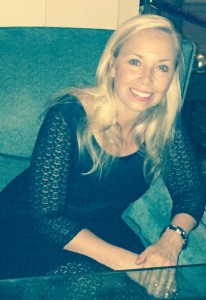 About The Author
RITA AWARD WINNING AUTHOR INGLATH COOPER writes books that aim to give her readers a mini-vacation. A stretch of time during which they can visit other places and other people's lives. Her books have reached the top 100 Amazon Kindle Bestseller list, with Truths and Roses hitting #11.
Inglath Cooper's Nashville series became a reality after she spent time in Music City, writing lyrics with other songwriters. She fell in love with the community and gets to revisit regularly through her characters.
Excerpt
Sam
You know how there are some things in life that you eventually allow yourself to admit you're never going to do again?
Things that you clung to when you were young with the arrogance that underscored life through your twenties, anyway. Until you hit thirty and that little ping of awareness started up.
Uh-oh. This really might not go exactly like I thought it was going to. No u-turns in sight. Just straight-ahead highway like the North Dakota stretch from Gackle to Beaver Creek where you can see so far in the distance, it looks like you'll just fall off the edge of the Earth if you ever do get there.
At some point along the way, that's what I eventually came to accept about Smith Mountain Lake and my memories of it. That this place and everything I had loved about it as a boy were part of my past, a time long gone, so far behind me that it wasn't possible to ever travel back.
Or at least that's what I would have told myself just a few days ago.

Copyright secured by Digiprove © 2015 Margaret Margaret