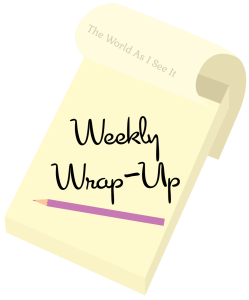 Another weeks is at an end so that means it is time for another weekly wrap-up post.  I had two posts go live on Sunday and then 4 other posts go live during this week.  If you missed any of them you can click on the titles and it will take you right too them.
Called To Be Amish by Marlene C. Miller
Kidnap by Sally Ann Melia Part 1
Luc de Clapiers-Quote Of The Week
When Grace Sings by Kim Vogel Sawyer
Irene In College by Lori Goldson
Love At First Flight by Tess Woods
Next week is a full week full of book reviews.  I have a review everyday for you.  How has your week been?  My day job is keeping me so busy because I am having to cover for people and that means that I have little to no time for my things and anything extra just isn't getting done right now.  I am hoping to get caught up soon so that I can be ahead of the game when it comes to reviews.  I hope you have had a great week and I will see you back here next week.

Copyright secured by Digiprove © 2015 Margaret Margaret