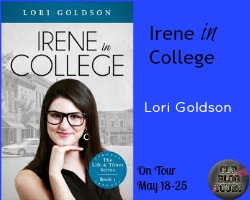 Irene In College by Lori Goldson was an interesting book to read. At times this book made me smile it also reminded me of when I was in college. This book kept me smiling throughout the thing which is always a good thing. I spent most of the book waiting for the next crazy thing to happen to Irene because she always seemed to be into something and something was always going wrong in her life. I loved following along with her and see what she went through but by the end of the book I was a little tired of it all but I did truly enjoy this story.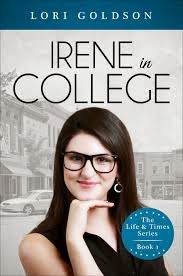 About The Book
In book 1 of The Life & Times Series, "Irene in College", Irene comes face-to-face with the realization that college is anything but easy. At the mercy of an insufferable mother, pompous boyfriend, malevolent best friend, dim-witted nuisance, and an ineffable college professor, what would be easy about it? Come join Irene as she learns how to deal with it all.
Irene thought college would be the easy part—get good grades, make new friends, and say good-bye to a daunting past. Little did she know that the whimsy of life would have other plans for her!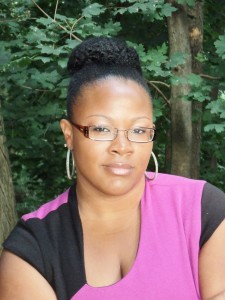 About The Author
Lori Goldson the Middle School Academic Director for the Philadelphia non-profit organization SquashSmarts. She has been in education for seven years. During her years as a college student at the University of Delaware, Lori took a fondness to Latin American culture. She has traveled to Dominican Republic, Spain, Mexico and Puerto Rico. She currently lives in Pennsylvania with her husband, Erik.
Buy Your Own Copy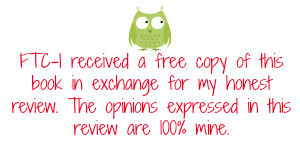 Excerpt
I looked at my bloodshot eyes in the mirror. Tears streamed down my face, leaving my eyes swollen and my nose red. I looked at my phone again. I hesitated to call, but there was only one person who came to mind who would be of any comfort. I already knew, deep down inside, this person would only be comforting because I needed him, and he would become the center of my attention.
Damn. I have got to find new people to associate myself with.
I didn't want to.
He's not even my boyfriend.
I shouldn't have.
We're not in love.
I didn't need to.
He was looking for me earlier like he owned me or something.
Still, I did.
He answered on the first ring.
"Yo," he said with ease.
"Hey," I choked out, still suffocating on residual tears. He noticed that my voice sounded different, and I was glad he was at least observant. It would make my job of begging him for some quality time that much easier.
"What's wrong, Mama?" he asked, genuinely concerned. "Did something happen to you? Some pendejo put his hands on you or something?"
I sighed, trying to get my bearings to tell him what had been going on. I was having the hardest time turning down my tears, and could barely speak.
"Everything…so frustrating," was all I managed to mutter out between sobs.
"Babe, where are you? Let me come take care of you," he offered, sounding more selfless than he had in the past.
"School…McBride Hall," I stammered out.
"I'm coming. I'm gonna bring you to the crib for a bit so we can talk. I wanna know what's going on. Give me about 15 fifteen minutes, okay?"
I nodded my head, a gesture wasted completely on someone who was on the phone. However, he reassured me again he would be here soon, and I managed to muster out an "okay" before trying to clean my face off and wait outside.
It was now October, and so the evening was a lot cooler than it had been when the semester started. I didn't bother with a jacket, as I had on the same clothes I wore yesterday. Now I was silently cursing Michaela for locking me out of my own bedroom, not allowing me to change my clothes or at least get a jacket. My khaki capris, graphic Hello Kitty t-shirt, and wedge flip-flops might've been suitable in the day time, but weren't cutting it after sunset.
Fortunately, there was comfort in knowing that Edwin was coming to see me and console everything that currently was ailing me, despite it all being more emotional than physical. I had never gotten emotional with him in this fashion, so I didn't know what to expect. But from the sound of his voice, I anticipated much care and sympathy—something I wasn't getting anywhere else right now.
I saw his Honda pull over in front of the building, and I hopped in before a university shuttle came bustling down the street. Once I hopped in, we sped off towards Main Street.
Despite his black hoodie, black jeans, and boots, the car was warmed up. He had the heat on low, Cee Lo Green's The Lady Killer album played softly, and the car smelled of Axe body spray. A faint smile crossed my face as it reminded me of last year when we first met, and his signature scent that lured me in. I allowed my body to relax into the leather interior of the passenger seat as I let out let a hefty sigh.
"What's going on, babe? You had me worried," he said, focused on the road.
"It's just been a long 24 twenty-four hours," I explained, my voice still a bit hoarse from crying. I hesitated to get into details at that very moment, especially since I had managed to calm down enough to not tear up anymore. "Where are we going?" I asked.
"My apartment, babe. Remember, I told you that on the phone," he reminded me.
I sat quietly during the ride, and asked myself if I was making a smart move by allowing him to take me to his place.
"Edwin?"
"Yes?"
"Can we just talk?" I asked.
"What do you mean?"
"When we get to your apartment, can we just talk?"
He got quiet. Uncomfortably quiet. I turned to look at him, and I could see a certain unsettling disposition in his facial expression. Streetlights and moonlight alike reflected off of his face, illuminating narrowed eyes and a clenched jaw.
"What?" I asked in a soft whisper.
"Irene, I don't know what is going on with you, but I can't say I don't feel some kind of way right now. Asking if we could 'just talk' like I have ever tried to do anything to you or with you without your consent. You were crying on the phone. What kind of asshole do you think I am?"
I sat back in the passenger seat.
"I'm sorry," I said with complete remorse. "I know you wouldn't try anything, it's just, I was hesitant to call you after how you were earlier and how you've been lately…"
"The only thing I've been lately is persistent. I have been trying to talk to you because since this school year started, I can never get a word or a minute in with you. I mean seriously, you see me hanging out with a friend in your apartment over a month ago and think you have it all summed up, like I'm the biggest jerk in the world. I text you, you don't respond. I call you to see where you are or what's going on with you, and you hang up on me. I don't even know how to be towards you at this point to even think about intimacy. Really, Irene, I can't make up for how I was in the past but don't you think I could've changed a little?"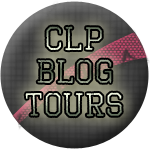 Copyright secured by Digiprove © 2015 Margaret Margaret