I love this series because I have fallen in love with the characters but I do have to say I haven't been overly excited about the endings. Even though things do get wrapped up to a certain point I was still left with questions and wondering what is going to happen next. This one you follow along with Bethany as she lets go of the man she thought she was going to marry and realize that the one she is meant to be with is the one who is always around her. You also have the return of her brother so that takes the story in different directions that I didn't think it would go. I can't wait for the next book in this series because of all the unanswered questions that were left in this book.

About The Book
Book Two in the Inn at Eagle Hill series.
Bestselling author Suzanne Woods Fisher delivers her trademark twists, turns, and tender romance in this delightful and exciting visit to the deceptively quiet community of Stoney Ridge.
Twenty-year-old Bethany Schrock is restless. Her love life has derailed, her faith hangs by a thread, and she is spending the incredibly hot summer days wading through a lifetime's accumulation of junk at the home of five ancient Amish sisters. About the only thing that holds her interest is the spirited and dangerously handsome Jimmy Fisher—and he seems bent on irritating her to no end.
When the sly old sisters and a guest at the Inn get Bethany involved in running the local soup kitchen and starting a community garden, she suddenly finds herself wondering, Shootfire! How did that happen? Despite her newfound purposefulness, a gnawing emptiness about a childhood mystery continues to plague her. Encouraged by Jimmy Fisher, she will seek out the answers she craves—and uncover a shocking secret that will break her heart, heal it, and point her to love.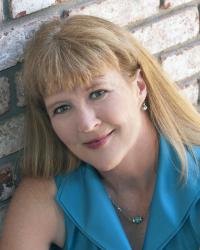 About The Author
Suzanne Woods Fisher is the bestselling author of the Inn at Eagle Hill series, Lancaster County Secrets series, and the Stoney Ridge Seasons series, as well as nonfiction books about the Amish, includingAmish Peace. She is also the coauthor of a new Amish children's series, The Adventures of Lily Lapp. Her interest in the Anabaptist cultures can be directly traced to her grandfather, who was raised in the Old Order German Baptist Brethren Church in Franklin County, Pennsylvania. Suzanne is a Carol Award winner and a Christy Award finalist. She is a columnist for Christian Post and Cooking & Such magazines. She lives in California. Get Amish proverbs delivered right to your mobile device! Download the Free App! http://bit.ly/10Tygyi
Learn more about Suzanne at:http://suzannewoodsfisher.com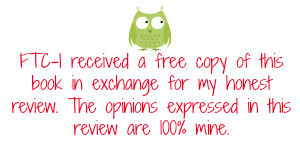 Copyright secured by Digiprove © 2014 Margaret Margaret