This book took me a minute to get into but once I got a few chapters in I didn't want to put it down. I feel in love with characters and felt sad when the book finally ended because I became attached to the characters and the story. In this book you get to follow along with Miranda as she is trying to save her show but is also lying to the public. You get to see how she makes everything right and that telling the truth is the way to go!
About The Book
Miranda Woodruff has it all. At least, that's how it looks when she's starring in her homebuilding television show, From the Ground Up. So when her network begins to talk about making cuts, she'll do anything to boost ratings and save her show–even if it means pretending to be married to a man who's definitely not the fiance who ran out on her three years ago.
When a handsome reporter starts shadowing Miranda's every move, all his digging into her personal life brings him a little too close to the truth–and to her. Can the girl whose entire identity is wrapped up in her on-screen persona finally find the nerve to set the record straight? And if she does, will the life she's built come crashing down just as she's found a love to last?
"Clever plot. Engaging, funny, fresh writing. A winning voice with deeper layers that touch the heart."
-Rachel Hauck, award-winning and bestselling author of Once Upon a Prince

"If there is such a thing as a perfect story, Melissa Tagg has written it with this first novel… Made to Last is a keeper that will charm its way onto your shelf, and into your heart."
-Susan May Warren, RITA Award winner and bestselling author of Take a Chance on Me
"A must for fans of romantic comedy! Melissa Tagg's endearing characters charmed me and their story line captured my imagination… Completely entertaining."
-Becky Wade, author of My Stubborn Heart and Undeniably Yours
"This debut romantic comedy with hidden layers will appeal to fans of Sandra D. Bricker, Trish Perry, and Rachel Hauck." –Library Journal

"With crisp storytelling and a solid, amusing plot that includes a quirky love triangle, Tagg's debut is an enjoyable read." —RT Book Reviews
"Tagg's tale is humorous and enjoyable with likable characters, a gentle romance, and a very natural and unobtrusive thread of Christianity." –Booklist

About The Author
Melissa Tagg is a former reporter turned author who loves all things funny and romancey. Her debut novel, a romantic comedy titled Made to Last, releases from Bethany House in September 2013, with a follow-up slated for summer 2014. In addition to her nonprofit day job, she is also the marketing/events coordinator for My Book Therapy, a craft and coaching community for writers founded by award-winning author Susan May Warren.
During her reporting days, Melissa interviewed presidential candidates and llama farmers, rode a hot air balloon and flew a plane, and once found herself face to face with a buffalo. But today she gets her kicks by letting her characters have their own fun. She's passionate about humor, grace and happy endings.
Buy A Copy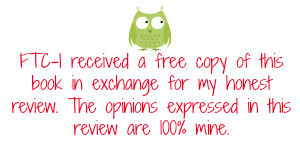 Copyright secured by Digiprove © 2013 Margaret Margaret