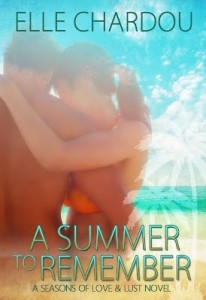 A Summer to Remember by Elle Chardou was a fun book to read. I really enjoyed this book but I knew going into it that I wold like this book because I really enjoy reading books by this author. This was an easy read but yet fun at the same time. I loved following long with the 4 friends during the summer and seeing what happens between Jerrica and Paul. If you love light easy to read love stories than this book is for you.
About The Book
New Adult / Contemporary Romance
Date Published: 5/4/2013
Life is really strange. Two events have shaped mine although I am only twenty four, a successful entrepreneur and owner of my own gallery, Maison des Artistries, in Tribeca. One happened when I was ten: I realized I was in love with my brother's best friend, Paul. The other event happened while I attended Vassar College during my last semester."Jerrica Peterson doesn't believe in fairytale relationships but she does believe in friendship and she has three best friends who will stick by her through thick and thin.Jerrica and her best friends: Talia, Autumn and Savannah bond over a summer of heartbreaks and discoveries, love and scandal, and three unforgettable vacations to Southampton, Martha's Vineyard and Miami Beach. Every moment they spend together will enrich their lives and make it a summer they will never forget and one they will always remember.
About The Author
Elle Chardou is a world traveler and author of several different series.
Ms. Chardou is the author of The Ties That Bind Trilogy, The Atonement Series, Seasons of Love & Lust, The Hart Family Saga, The Vamp Saga, The Supernaturals, The Undertow Trilogy, and Beginnings: Book I (The Plague) series.
She is currently working on A Weekend to Remember (Seasons of Love & Lust Novella), Bleeding Love, a stand-alone novel, Only Time (The Atonement Series) and Immortal Dawn, the final novel from The Vamp Saga series.
Ms. Chardou has lived abroad in Stockholm (Sweden), Manchester (England), Los Angeles, the San Francisco Bay Area and Portland. She currently resides in Las Vegas, Nevada.
Blog: The World of Elle Chardou located thebeautifulpeopleawritersjourney.blogspot.com
Like Elle Chardou on Facebook: https://www.facebook.com/Elle.Chardou
Buy The Book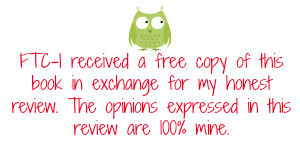 Excerpt
I couldn't think straight and didn't give a damn about the implications of my actions because I did pretty much what ever on instinct and nothing else. My lips searched for his own and when they connected, it was magic from the moment it began.
My face heated up and I knew I was a deep crimson but I didn't care. My eyes shut tight and I kissed him, hard. Paul eventually began to respond as soon as the surprised look on his face ended and when his tongue sought mine out, I opened my mouth to him. It struck me as ironic I hadn't truly been this intimate with another man or allowed anyone to see the real me since Kevin.
This wasn't a mere kiss of passion and longing; this was over fourteen years of pent up longing and aggression which had forced its way to the surface. I had liked him as more than a friend since I was ten and he was going on fourteen. I didn't even know what hormones were at that age but I knew something about him made me feel all gooey and relaxed inside. He eased away my pain like no other and although it was wrong and there was a perfect young woman named Ashley out there he belonged to, for that one hot moment, he was mine, and we both felt it with every fiber of our beings.
I pulled away reluctantly before I kissed him gently again. "I'm sorry. I shouldn't have done that. You're too good of a man and a human being to confess to cheating—emotionally or otherwise—with someone else. Especially me."

Copyright secured by Digiprove © 2013 Margaret Margaret