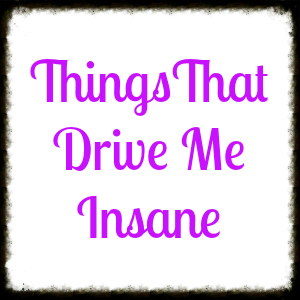 I am sure everyone knows that I have Multiple Sclerosis and because  of the medication I use to treat it I have to get MRI's every 6 months. I had my latest MRI on Saturday the 16th of February.  I received a call on the Friday before my MRI from my health insurance company and all I could think was great now what is their deal.
For a little back story I have always had problems with insurance companies.  It always seems like since they have to pay out for me they tend to give me the run around and what not.  One time a few years ago I actually had an insurance company make everyone that they paid money to send the money back to them and then I had to fight with them in order to get them to pay for the claims that they requested the money back for.  Lets just say that fixing the mess took over a year and I am still sure I paid to much on a few of the claims because I just got tired of fighting with them about it all.
Anyway back to the story  when I answered the phone they basically wanted me to change the place of my MRI because the place I was getting it done at wasn't one of their preferred providers.  I was dumbfounded because  I was having the MRI the next  day and I know enough to know that there is no way that there would be an opening on a Saturday to get a MRI if most places even do MRI's on Saturdays.
I understand why they called about it but they didn't have to give me hard time when I told them that I was okay with paying more because my doctor works out of the hospital and it is easier for me to keep track of my records and what not if everything is done in the same spot.  I get that they want to save me money but if I am okay with paying more than they really should just say okay and get off the phone.
I am glad they were trying to save me money and everything but in the end if I am okay spending more money then just leave it alone.  I may spend more money for the MRI but it means that I don't have to worry about my doctor getting the results or anything like that because she will be able to just pull them up in the computer.  I have had the scans done at other places before and it always turns into a big hassle when it comes to getting the results and things like that.  So that is the latest thing that drove me insane.
What is driving you insane this week?

Copyright secured by Digiprove © 2013 Margaret Margaret