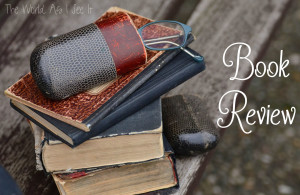 FTC: I received a free copy of this book from CLP in exchange for my honest review. I received no other compensation and the opinions expressed in this review are one hundred percent true and my own.
Scar Tissue by MC Domovitch was a book that had me hooked from the first page right up until the end. I loved that this book was an easy read because I have had several books lately that have been hard for me to get through and I love that this book wasn't like that for me. This book had a larger font in it, and I loved that because at times I can't read if he font in a book is too small because of how the MS affects my eyes. This book kept me reading because I got so wrapped up in the characters and what was going on with them. I think I loved this book because parts of it have to do with a serial killer, and I love watching and reading things about serial killers. This is the type of book that I will choose if I can pick out a book to read, so I love when I get to review books that I would pick out to read myself. I can't say enough great things about this book and the author. This is the first book I have read by this author, and I can't wait to check out other books by her. If you love mystery/thriller books than I know you will like this book just as much as did.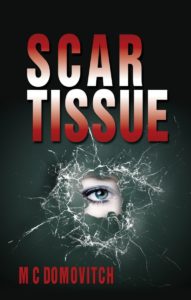 About The Book
When successful model Ciara Kelly wakes up in hospital, remembering nothing of the weeks she has been missing, her only clues are the ugly words carved into her skin. According to the police she was a victim of the Cutter, a serial killer who has already murdered three women. For her protection the police and her doctors give a press conference, announcing that because her amnesia is organically caused, her memory loss is permanent. But, whether her memory returns or not is anybody's guess.
Overnight, Ciara's glamorous life is gone. Her scars have killed both her modelling career and her relationship with her rich boyfriend. With nothing to keep her in New York, she returns to her home town of Seattle, moves in with her sister and goes about building a new life. But when her sister lets it slip that Ciara's memory is returning, the killer comes after her again. If Ciara is to stay alive, she must keep one step ahead of the Cutter.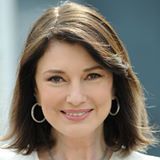 About The Author
MC Domovitch is the author of nine novels. She is hard at work on her tenth, Seeing Evil, due out in Fall of 2016.
She lives with her physician husband and their two dogs, dividing their time between homes in Canada and the Florida Keys.

Copyright secured by Digiprove © 2016 Margaret Margaret