FTC: I received a free copy of this book from PUYB in exchange for my honest review. I received no other compensation and the opinions expressed in this review are one hundred percent true and my own.
Wooing The Wedding Planner by Amber Leigh Williams was a fun book to read. As with most of the books I find that these types of books predictable but most of the time I really enjoy these books because they are my guilty pleasure when it comes to reading them. This is the first book that I have read by this author, and I can't wait to read other books by her because I really enjoyed her writing and her characters. I really liked Bryon right from the start because he seemed like someone who is alive and someone I would get along with. I wasn't the biggest fan of Roxie, and I am not sure why that was. I really enjoyed the setting of this book and I was sad when it was done because I hate having to say goodbye to characters that I really enjoy.   If you love chick lit books I know that you will probably enjoy this book.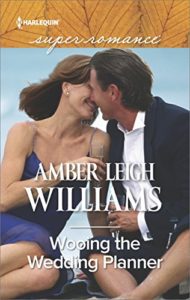 About The Book
Title: WOOING THE WEDDING PLANNER
Author: Amber Leigh Williams
Publisher: Harlequin (Superromance)
Pages: 380
Genre: Series Romance/Contemporary Romance/Superromance
No more wedding marches for her!
Wedding planner Roxie Honeycutt can make happy-ever-after come true for anyone except herself. Freshly divorced and done with love, she's okay with watching clients walk down the aisle. What's not okay? Sharing a charming Victorian house with accountant Byron Strong. He's frustratingly sexy and determined to keep her confused.
Roxie thought Byron's expertise was numbers, yet somehow he sees her for who she really is. Somehow he understands the hurt she hides behind a trademark smile. Suddenly romance is tempting again, even if it means risking another heartbreak.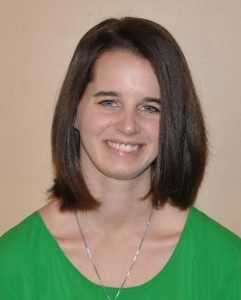 About The Author
Amber Leigh Williams is a Harlequin romance writer who lives on the US Gulf Coast. She lives for beach days, the smell of real books, and spending time with her husband and their two young children. When she's not keeping up with rambunctious little ones (and two large dogs), she can usually be found reading a good book or indulging her inner foodie. Amber is represented by the D4EO Literary Agency.
WEBSITE & SOCIAL LINKS:
Buy A Copy

Enter To Win
a Rafflecopter giveaway
Excerpt

Copyright secured by Digiprove © 2017 Margaret Margaret