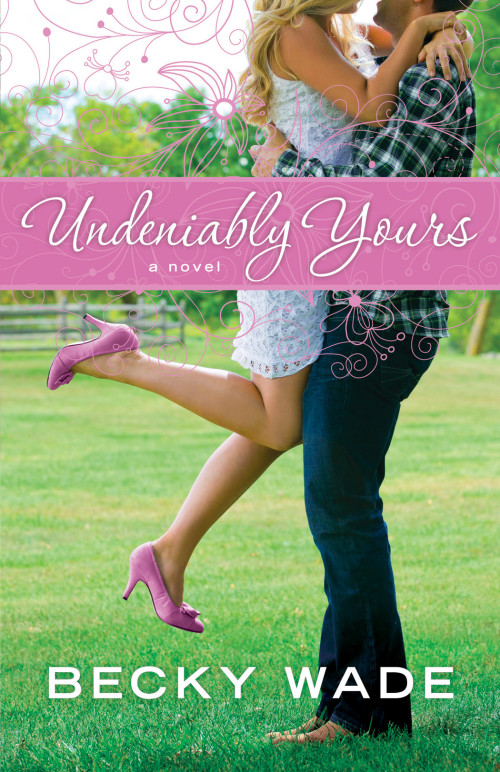 "Undeniably Yours" by Becky Wade was an amazing book. I loved Meg and I loved following along with her journey and hoping she got all she wanted in the end. I was hooked from the first page right up until the last page. This book follows Meg and her journey to take over her fathers business's after he passes away. You first meet Bo when she calls him in because she is going to shut down the horse farm that he runs for her father. He gets her to give him 6 months to earn back the money that was invested into the farm before he shuts it down. As I am sure you can guess they start to fall in love throughout the book. I am not going to say anymore because I don't want to give anything away. I loved this book and I can't wait to read more books by this author.
About The Book
When Meg Cole's father dies unexpectedly, she's forced to return home to Texas and to Whispering Creek Ranch to take up the reins of his empire. The last thing she has the patience or the sanity to deal with? Her father's Thoroughbred racehorse farm. She gives its manager, Bo Porter, six months to close the place down.
Bo knows he ought to resent the woman who's determined to take from him the only job he ever wanted. But instead of anger, Meg evokes within him a profound desire to protect. The more time he spends with her, the more he longs to overcome every obstacle that separates them and earn her love.
Just when Meg realizes she can no longer deny the depth of her feelings for Bo, their fragile bond is broken by a force from Meg's past. Can their relationship-and their belief that God can work through every circumstance-survive?

About The Author
Becky Wade is a graduate of Baylor University. As a newlywed, she lived for three years in a home overlooking the turquoise waters of the Caribbean, as well as in Australia, before returning to the States. A mom of three young children, Becky and her family now live in Dallas, Texas.
Visit her website at www.beckywade.com.
FTC: I received a free copy of this book in exchange for my review. The opinions expressed in this review are 100% my own.

Copyright secured by Digiprove © 2013 Margaret Margaret