The Summer Diary by Elyse Douglas was a good book. I did have trouble getting into the story but after the first chapter it got easier for me and by the end of the book I really enjoyed the story and the author writing. This is the first book that I have read by this author or at least I think it is and she is another one that I want to check out more books by her in the future. I felt bad for Keri because of some of things that her "best friend" did to her that she found out after her friend past away. I love following along as Keri looked for the mysterious Ryan and as she learned about herself. I love all the emotions that the author was able to make you feel as you were reading the story. I also love how the author made me understand why the characters felt the way they did and why they made the choices that they made. I could totally related to the characters which is always a great thing to me. I hate when I read books where I can't relate to the characters or where I don't understand why the make the choices that they make. This was a sweet summer read and a book that I would recommend to anyone who is looking for a sweet summer romance novel to read.
About The Book
Contemporary Romance
Date Published: May 7, 2015
After her best friend and her husband are killed in a private airplane crash, Keri finds some of her friend's personal effects, one of which is a diary. When Keri reads it, she discovers her friend had been secretly in love with another man, a soldier. Keri knew nothing about the relationship, even though she and her friend were as close as sisters.
Determined to find the secret lover, Keri sets off on a journey and discovers the key to her destiny.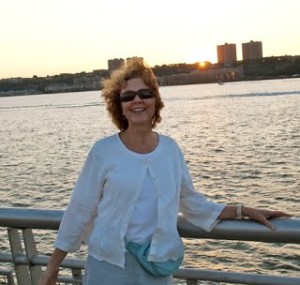 About The Author
Elyse Douglas is the pen name for the married writing team Elyse Parmentier and Douglas Pennington. Elyse grew up near the sea, roaming the beaches, reading and writing stories and poetry, receiving a Degree in English Literature. She has enjoyed careers as an English teacher, an actress and a speech-language pathologist. She and her husband, Douglas Pennington, have completed five novels: The Other Side of Summer, Christmas for Juliet, Wanting Rita, Christmas Ever After, The Christmas Town and The Christmas Diary.
Excerpt

Copyright secured by Digiprove © 2015 Margaret Margaret