The Space In Between by Brittainy C. Cherry was a good book. This book was a super quick read for me and I loved that. I loved the characters and the authors writing. She does a great job of making you feel as if you are right there with the characters. I felt so bad for Andrea at the start of the book but after awhile she did get on my nerves because of how she acted from time to time. I have never had to deal with anything like she did so I am not sure how I would act but it did get old at least to me. You also get to follow along with Cooper who just bugged me and I am not sure why. All in all the book was a good book and I can't wait to check out more books by this author.

About The Book
New Adult Contemporary
Date Published: 9/17/2013
She's scarred by her past.
ANDREA EVANS is traumatized and guilt-ridden by the death of her fiancée. Tired of the gossiping small town, she travels to New York City to pursue her dream of dance. When her dreams don't instantly come to fruition, she ends up working at a strip club with her best friend.
He's uncertain of his future.
COOPER DAVIDSON is a famous photographer and reality television star trying to flee from his own life filled with paparazzi, mental health clinics, and a cheating wife who is pregnant.
When Andrea and Cooper's paths cross, they realize how damaged and in need of escapism they both are. The two create an arrangement to explore the space in between chaos and order with one another. The rules are simple—no emotional connections, no talking about the past, no speaking of the future, and when one finds order, the other walks away.
All is well until Cooper falls in love with Andrea. Will Andrea open up and let someone else into her closed off heart? Can Cooper stop the tabloids and his crazed wife from exposing his past and painting Andrea as a prostitute to the world before her life spirals back down to the land of chaos?

About The Author
Brittainy Cherry has been in love with words since the day she took her first breath. She lives in Milwaukee, Wisconsin with her loved ones and loves a great romance. The Space In Between is her debut novel and she looks forward to the world being able to read it! Other hobbies that she loves to take part in are writing screenplays, acting, and dancing—poorly of course.
Buy A Copy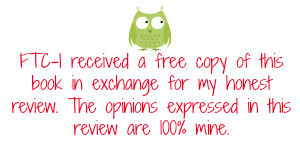 Excerpt

Copyright secured by Digiprove © 2013 Margaret Margaret