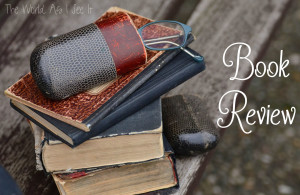 FTC: I received a free copy of this book from Partners in Crime in exchange for my honest review. I received no other compensation and the opinions expressed in this review are one hundred percent true and my own.
The Shepherd's Calculus by C.S. Farrelly was a book that I am sure I would have loved if I was sick of politics right now.  I am going read this book in a couple of years to see if my views change because I had a tough time staying interested in this book because of the politics that happen in the book.  I would always end up bored during those parts of the book and it made me not want to finish this book.  It did have pieces that kept me interested but then they would talk about politics and would lose all interested again.  I wasn't able to figure out what was going to happen while I was reading the book, so that was a great thing.  All in all I enjoyed the authors writing and I did like most of the characters so if you love thriller type books than you should give this one a shot because I know there are people who would love this book.  Like I said before I think it is one that I would love if things in the world were different.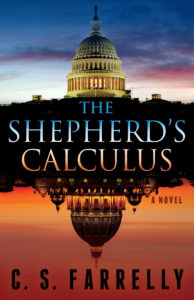 About The Book
Genre: Mystery/Thriller
Published by: Cavan Bridge Press
Publication Date: October 3, 2017
Number of Pages: 272
ISBN: 0998749303 (ISBN13: 9780998749303)
Purchase Links: Amazon  | Barnes & Noble  | Goodreads 
When journalist Peter Merrick is asked to write a eulogy for his mentor, Jesuit priest James Ingram, his biggest concern is doing right by the man. But when his routine research reveals disturbing ties to sexual abuse and clues to a shadowy deal trading justice for power, everything he believed about his friend is called into question. With the US presidential election looming, incumbent Arthur Wyncott is quickly losing ground among religious voters. Meanwhile, Owen Feeney, head of the US Conference of Catholic Bishops, is facing nearly a billion dollars in payments to victims of sex abuse. When Feeney hits on a solution to both men's problems, it seems the stars have aligned. That is until Ally Larkin—Wyncott's brilliant campaign aide—starts to piece together the shocking details. As the election draws closer and the stakes get higher, each choice becomes a calculation: Your faith, or your church? Your principles, or your candidate? The person you most respect, or the truth that could destroy their legacy?
When the line between right and wrong is blurred, how do you act, and whom do you save?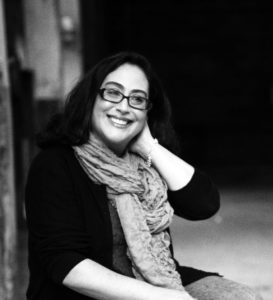 About The Author
C.S. Farrelly was raised in Wyoming and Pennsylvania. A graduate of Fordham University (BA, English), her eclectic career has spanned a Manhattan investment bank, the NYC Department of Education and, most recently, the British Government's Foreign and Commonwealth Office. She was a 2015 Presidential Leadership Scholar and obtained a master's degree from Trinity College Dublin, where she was a George J. Mitchell scholar.
She has lived in New York City, Washington, D.C., Ireland, and England. An avid hiker, she camped her way through East Africa, from Victoria Falls to Nairobi. She currently lives in Pennsylvania with her family.
The Shepherd's Calculus is her first novel.
Catch Up With Our Author On: Website , Goodreads , Twitter , & Facebook !
Enter To Win
This is a rafflecopter giveaway hosted by Partners in Crime Virtual Book Tours for C.S. Farrelly. There will be 1 winner of one (1) Amazon.com Giftcard. The giveaway begins on 

February 1, 2018

 and runs through 

April 2, 2018

. Void where prohibited.
a Rafflecopter giveaway
Read An Excerpt

Copyright secured by Digiprove © 2018 Margaret Margaret