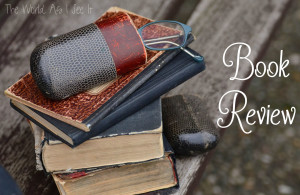 FTC: I received a free copy of this book from Book Publicity Services  in exchange for my honest review. I received no other compensation and the opinions expressed in this review are one hundred percent true and my own.
The Painting and The Piano by John Lipscomb and Adrianne Lugo was a hard book to read at times. I say that it was hard to read because of some of the things that the characters went through in this book. I know that this book could be triggering to some people as well because of the topics talked about. With that being said I did enjoy this book and found myself wanting to read it until the end because I wanted to know how it all played out in the end. I liked this book so much because it is a true story and I always find myself loving books that are true stories. There are parts of this book that reminded me of my childhood, so I know also helped me understand what the characters felt at certain points throughout the book. I enjoyed this book even though it was hard at times to read it. I loved that the characters made it through and wrote this book to help other people learn from the things they went through as children. If you love autobiography types books than I know you will love this book just as much as I do. This is one that I am going to be adding to my personal collection of books because I would like to read it again in the future.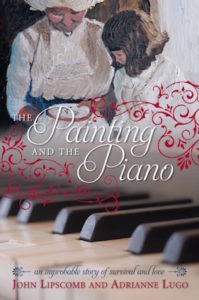 About The Book
The Painting and The Piano, by John Lipscomb and Adrianne Lugo, is an improbable story of survival and love.
Genres: Literary Nonfiction / Romance / Memoir / Addiction and Recovery
Growing up more than a thousand miles apart and worlds away from each other, Johnny and Adrianne seemed to have all that a child could ask for. However, the demons of their respective mothers would tear their young, fragile lives apart.
Eventually, destiny would bring Johnny and Adrianne together, but first they had to endure the painful toll that alcohol, drugs, and a negligent court system would take on them. With parts of Adrianne's story ripped from national news headlines, their story takes them from the depths of despair and near death, to their first serendipitous introduction and the moment each knew they were finally safe.
Filled with hope, inspiration and humor, The Painting and the Piano is an unforgettable story of pain, loss and the undying human quest for happiness. Told as a tandem narrative, Adrianne and Johnny's stories are unique, but share parallels that create a taut and emotionally compelling narrative.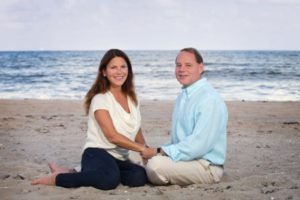 About The Author's
Johnny and Adrianne reside in South Florida with their Yorkie, Holly.  Both are involved in the AA/Recovery community. Adrianne currently works at a recovery house and Johnny continues speaking, sponsoring and helping others in recovery.
Readers can connect with them on Facebook, Twitter, and Goodreads.
To learn more, go to http://www.paintingpiano.com/
Excerpt

Copyright secured by Digiprove © 2016 Margaret Margaret