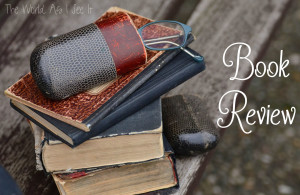 FTC: I received a free copy of this book from Parters In Crime Tours in exchange for my honest review. I received no other compensation and the opinions expressed in this review are one hundred percent true and my own.
The Names of Dead Girls by Eric Rickstad was a great book.  This is the second book in this series and the first one that I have read.  That being said I didn't feel lost and I was able to pick right up with what was going on.  If you want to read both books, I would read them in order because this book will spoil certain things in the first book if you read this one first.  I do know that I will go back and read the first book because I was in love with this book and I want to know what happened in the first book.  From the first page of this book I was hooked and didn't want to stop reading it until I finished the last page.  This book had everything that I like for books in this genre to have which is the reason I am still going to go back and read the first book and any other books that he has written or will write in the future.  If you love thriller type books than I am sure you will love this book as much as I did.
If you have read it what do you think about it?  What books are you currently reading and loving?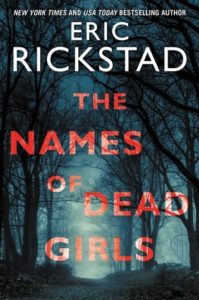 About The Book
Genre: Mystery / Thriller
Published by: HarperCollins Publishers
Publication Date: September 12th 2017
Number of Pages: 400
ISBN: 0062672819 (ISBN13: 9780062672810)
Series: The Silent Girls #2
Purchase Links: Amazon  | Barnes & Noble | Goodreads
William Morrow is thrilled to present the sequel to the New York Times and USA Today mega-bestseller The Silent Girls, which went on to sell more than 300,000 copies. The Names of Dead Girls is a dark, twisty thriller that once again features detectives Frank Rath and Sonja Test as they track a perverse killer through rural Vermont. By popular demand, the story picks up after the shocking cliffhanger on the last page of The Silent Girls and reveals what exactly happens between Rath and his nemesis, Ned Preacher. Although The Names of Dead Girls is a sequel, it reads perfectly as a standalone – new readers can dive in seamlessly.
After years spent retired as a private investigator, Frank Rath is lured back into his role as lead detective in a case that hits far too close to home. Sixteen years ago, depraved serial rapist and killer Ned Preacher brutally murdered Rath's sister and brother-in-law while their baby daughter, Rachel, slept upstairs. In the aftermath, Rath quit his job as a state police detective and abandoned his drinking and womanizing to adopt Rachel and devote his life to raising her alone.
Now, unthinkably, Preacher has been paroled early and is watching—and plotting cruelties for—Rachel, who has just learned the truth about her parents' murders after years of Rath trying to protect her from it. The danger intensifies when local girls begin to go missing, in crimes that echo the past. Is the fact that girls are showing up dead right when Preacher was released a coincidence? Or is he taunting Frank Rath, circling his prey until he comes closer and closer to the one he left behind—Rachel? Rath's investigation takes him from the wilds of Vermont to the strip clubs of Montreal, but it seems that some evil force is always one step ahead of him.
Eric Rickstad is a master of the bone-chilling, nightmare-inducing thriller, and The Names of Dead Girls is one you won't want to miss.

About The Author
Eric Rickstad is the New York Times, USA Today, and international bestselling author of The Canaan Crime Series—Lie in Wait, The Silent Girls, and The Names of Dead Girls, psychological thrillers set in northern Vermont and heralded as intelligent, profound, dark, disturbing, and heartbreaking. His first novel Reap was a New York Times Noteworthy Novel. Rickstad lives in his home state of Vermont with his wife, daughter, and son.
Giveaway:
This is a rafflecopter giveaway hosted by Partners in Crime Virtual Book Tours for Eric Rickstad and HarperCollins Publishers. There will be 3 winner of one (1) Amazon.com Gift Card. The giveaway begins on September 16 and runs through October 4, 2017.
Read An Excerpt

Copyright secured by Digiprove © 2017 Margaret Margaret