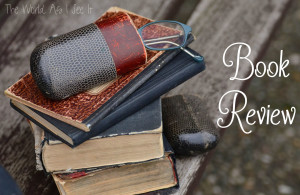 FTC: I received a free copy of this book from the author in exchange for my honest review. I received no other compensation and the opinions expressed in this review are one hundred percent true and my own.
The Color of Fear by Judy Alter was an okay story. I did feel like the story was rushed, but I am sure that is only because it is a short story. This is the first book I have read by this author, and I can see myself picking up other books by her in the future. I did wish from time to time that there was more conversation and less of what Keisha was thinking. I felt like I spent more time in her head than actually knowing what was going on in the book. If you are looking for a short story to read and you like mystery books, I would pick this book to read.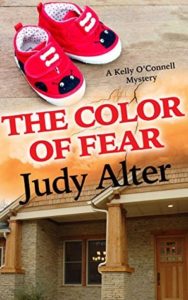 About The Book
The Color of Fear marks Judy Alter's return to mystery fiction and the Kelly O'Connell series after an absence of more than a year. This time, the indomitable Keisha narrates the short tale wherein Kelly and her family live under the threat of infant Gracie's kidnapping. The story serves as a reprise of many of the previous novels in the series, as Keisha, in her search for the kidnapper, recalls Kelly's earlier adventures.
Keisha remains outspoken and independent as she balances her need to protect Kelly and her family with her love for new husband, José Thornberry. Some but not all of Kelly's friends and foes from previous stories appear here, along with such new characters as Clyde, the guard dog, and Cowboy, the homeless guy with a soft heart.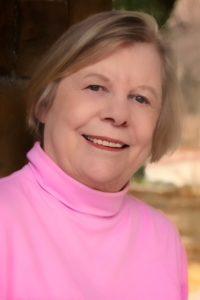 About The Author
A novelist and author of books for both adults and young readers, Judy Alter is the author of the Kelly O'Connell Mysteries, Skeleton in a Dead Space, No Neighborhood for Old Women, Trouble in a Big Box, Danger Comes Home and Deception in Strange Places Her second series is the Blue Plate Café Mysteries–Murder at the Blue Plate Cafe and >Murder at the Tremont House.=She has also written frequently about women and girls of the American West, and many of those books are available as ebooks. Her Web page is http://www.judyalter.com.
The mother of four and grandmother of seven, she lives in Texas.

Copyright secured by Digiprove © 2017 Margaret Margaret