FTC: I received a free copy of this book from Pump Up Your Book in exchange for my honest review. I received no other compensation and the opinions expressed in this review are one hundred percent true and my own.
The Ashes by Vincent Zandri was different from anything that I have read lately.  I read this book from cover to cover in two days because I didn't want to put it down.  Once I started reading it, I just kept on reading it because I wanted to know what was going to happen.  I spent a good part of this book trying to figure out if "Skinner" was a real person or if he was some creature.  I am not going to say what I found out because I don't want to ruin the book for anyone.  I enjoyed this book the entire time, and it is one that I know I will read again in the future.  This is also the second book in the series, and I am for sure going to go back and read the first book because I am hooked.  If you love horror books, I would for sure recommend this book to you because I am not usually into horror books and this one made me want to check out more books in this genre.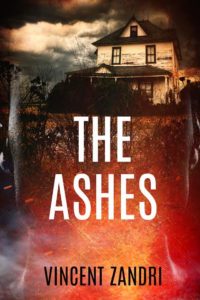 About The Book
HORROR IN THE DARK WOODS
It's been eight years since artist and single mom, Rebecca Underhill, was abducted and left to die in an old broken down house located in the middle of the dark woods. But even if her abductor, Joseph William Whalen, has since been killed, another, more insidious evil is once more out to get her in the form of the Skinner. The son of an abusive butcher, Skinner, intends on finishing the job Whalen started but failed at.
How is he going to get to Rebecca?
He's going to do it through her children, by luring them into the cornfield behind the old farmhouse they live in.
HORROR IN THE DEPTHS
Now, armed with the knowledge that the Skinner has escaped incarceration at a downstate facility for the criminally insane, Rebecca must face the most horrifying challenge of her adult life: Rescuing the children not from a house in the woods, but from the abandoned tunnels that run underneath her property.
But the Skinner is watching Rebecca's every move.
Horrifying question is, will she live long enough to save the children?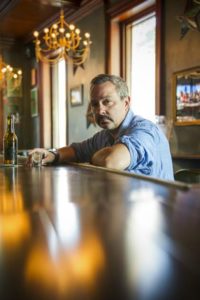 About The Author
Winner of the 2015 PWA Shamus Award and the 2015 ITW Thriller Award for Best Original Paperback Novel, Vincent Zandri is the NEW YORK TIMES, USA TODAY, and AMAZON KINDLE No.1 bestselling author of more than 25 novels including THE REMAINS, MOONLIGHT WEEPS, EVERYTHING BURNS, and ORCHARD GROVE. He is also the author of numerous Amazon bestselling digital shorts, PATHOLOGICAL, TRUE STORIES and MOONLIGHT MAFIA among them. Harlan Coben has described THE INNOCENT (formerly As Catch Can) as "…gritty, fast-paced, lyrical and haunting," while the New York Post called it "Sensational…Masterful…Brilliant!" Zandri's list of domestic publishers include Delacorte, Dell, Down & Out Books, Thomas & Mercer and Polis Books, while his foreign publisher is Meme Publishers of Milan and Paris. An MFA in Writing graduate of Vermont College, Zandri's work is translated in the Dutch, Russian, French, Italian, and Japanese. Recently, Zandri was the subject of a major feature by the New York Times. He has also made appearances on Bloomberg TV and FOX news. In December 2014, Suspense Magazine named Zandri's, THE SHROUD KEY, as one of the "Best Books of 2014." Recently, Suspense Magazine selected WHEN SHADOWS COME as one of the "Best Books of 2016". A freelance photo-journalist and the author of the popular "lit blog," The Vincent Zandri Vox, Zandri has written for Living Ready Magazine, RT, New York Newsday, Hudson Valley Magazine, The Times Union (Albany), Game & Fish Magazine, and many more. He lives in New York and Florence, Italy.
WEBSITE & SOCIAL LINKS:
Buy A Copy

Excerpt

Copyright secured by Digiprove © 2017 Margaret Margaret