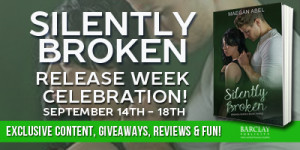 Silently Broken by Maegan Abel was a good book.  This is the 2nd book in the series and you can read this book without reading the first book but if I could recommend one thing I would say to read the books in order.  I was able to figure out what was going on but it would have been easier if I had read the first book.  There are parts where things didn't make sense because of the fact that I didn't know the back story.  I really did enjoy this book even when I was lost.  The author did a great job of helping me understand why the characters did what they did.  I love when authors can make me feel like I am there with the characters and this author was able to do that.  If you love thrillers than I know you will love this book.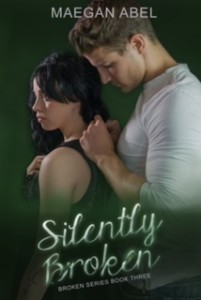 About The Book
Title: Silently Broken
Author: Maegan Abel
Series: Broken Series
Genre: New Adult Romance
Release Date: September 15, 2015
Publisher: Forever Red Publishing
Print Length: 80k
Format: Paperback and Digital
Print ISBN: 978-1-941853-18-4
Digital ISBN: 978-1-941853-19-1
Zane Tishler has never been the All-American picture of happiness. Every time he seems to get his feet under him, someone or something has to rip away his chances at healing. His girlfriend and son are missing after a devastating fire that left the home they shared in ruins, along with his life. How long can someone cling to hope without the two most important people in their life?
Liliosa Cortez has always been a runner. It's how she's survived for as long as she has. But, there comes a point when you just can't run anymore. Lost in a world darker than she ever could've imagined, she has to figure out how to live with the choices she's made — in her past and now. She has to act fast if she's going to save the people she loves. That's what matters. Even more than her own life.
Zane and Lili were finally finding their very own happily ever after when tragedy struck. What happened the day of the fire? Where are Lili and Conner? How can Zane and their family deal with this deep of a loss?
What happens when your world is turned upside down and guilt eats at you during every waking moment?
What do you do when all hope fades and leaves you Silently Broken?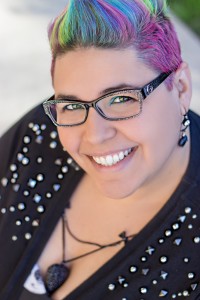 About The Author
Maegan despises writing about herself in the third person. She also hates touting her accomplishments like she thinks she's really done anything special…
Now that we got that out of the way, I'll tell you what you need to know. I was born and raised in Tulsa, Oklahoma. I went back to school in my late twenties and studied Stage Production Technology. I now work full-time in the alterations shop of a major department store and part-time backstage in the various theatres around the area.
I've been an avid reader from a very young age and the top goal on my list of things to accomplish in my life was to write and publish a book. During the summer of 2013, while working backstage on The Lion King, I read eleven books in four weeks. I read my first New Adult book and was introduced to a genre I felt I could totally relate to. The idea for Perfectly Broken and the character of Lili was born backstage during that time.
Buy Your Own Copy
Pre-Order: Amazon  

First Book In The Series
Other Books in the Broken Series
Perfectly Broken
Book 1 is available at: Amazon 
Excerpt

Copyright secured by Digiprove © 2015 Margaret Margaret