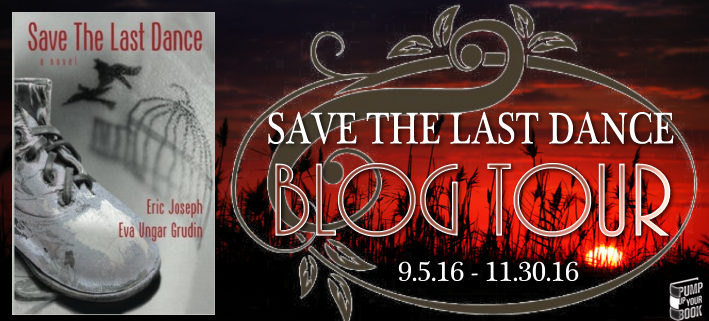 FTC: I received a free copy of this book from Pump Up Your Book in exchange for my honest review. I received no other compensation and the opinions expressed in this review are one hundred percent true and my own.
Save The Last Dance by Eric Johnson and Eva Ungar Grudin was such a different book from what I usually read.  I have read one other book that was written similar to this one and if you want to check it out you can click here to read that review.  I loved this book because it felt like you were reading personal emails from actual people.  I know part of the reason I loved this book is because I love being nosy and know what is going on with strangers.  I did at times get frustrated because I wanted to know what the characters were thinking and what not.  I also felt frustrated when the book ended because you have no idea what ended up happening with the characters.  Even with all that being said I still really enjoyed this book and it is one that I will keep in my personal collection of books.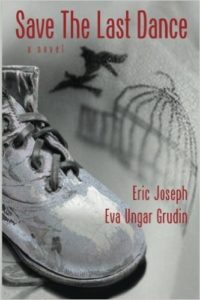 About The Book
A tale of the power and peril of first love rediscovered.
Adam Wolf and Sarah Ross were teenage sweethearts who grew up in Cleveland Heights, Ohio in the late 50's and early 60's. They set a wedding date when they turned fifteen. The day came and went. For most of their lives the two were out of contact.
With their 50th high school reunion approaching, Adam and Sarah reconnect. Email exchanges – after the first tentative "hi", then a deluge- five, ten- by the end of the week twenty emails a day. Soon Sarah admits, "All my life I've been looking for someone who loves me as much as you did".
Written entirely in email and texts, Save the Last Dance allows the reader to eavesdrop on Sarah and Adam's correspondence as their love reignites. It also permits the reader to witness the reactions of significant others, whose hum-drum lives are abruptly jolted by the sudden intrusion of long-dormant passion. Can Sarah and Adam's rekindled love withstand the pummeling they're in for?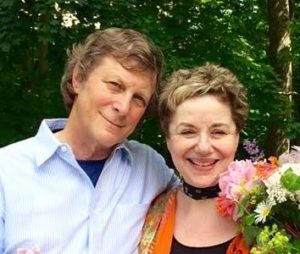 About The Authors
Eric Joseph and Eva Ungar (Grudin) were teenage sweethearts in Cleveland Heights, Ohio, who set a wedding date when they turned 15. The last time they saw each other they were 21 years old. Three years ago they reunited, around the time of the 50th high school reunion. Although their book is a work of fiction, it's about a couple like them, who fall in love again, almost instantly, via email.
Eric is in public health, a consultant/educator at hospitals and clinics, concentrating his career on Native American health services across the country. Eva is an art historian who taught at Williams College in Massachusetts for 40+ years. She specialized in African and African-American art; the history of European painting: also Holocaust Studies – memorials and museums; In addition, she has performed in and written Sounding to A, a multi-media work about inheriting the Holocaust. It premiered at the Ko Festival of Performance in 2004.
Learn more about Eva and Eric and their history together by visiting hargrovepress.com – At the website you'll find memories about their time together in the late 50s, early 60s, as well as interviews from today.
Their latest book is the literary fiction, Save The Last Dance.
For More Information
Visit the authors' website.
Connect with authors on Facebook and Twitter.
Find out more about the authors at Goodreads.
Buy A Copy
Save The Last Dance is available at Amazon.
Pick up your copy at Barnes & Noble.
Discuss this book at PUYB Virtual Book Club at Goodreads.
Excerpt

Copyright secured by Digiprove © 2016 Margaret Margaret