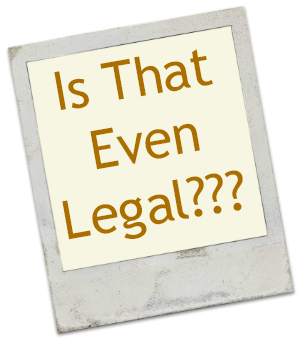 I posted last week the I am officially divorced.  I also found out some interesting news last week that floored me and makes me wonder.  I found out that my ex got remarried before we were even divorced.  It looks like he may have gotten married before I even signed the papers.  I remember thinking when he sent them to me that he was in such a rush to get them done that he was either getting remarried and/or has a baby on the way.
Well looks like I was right on the getting married thing.  I have to wonder if his new wife even knows about me and that he was married when he married her?!?!  The bitchy part of me wants to start drama over the whole situation but I know that no good will come of that so I am just going to leave it alone for now.  Maybe after a few months I will email him and tell him he might want to figure out what to do because his new marriage  isn't legal since he was still married when he got married.  Then the other part of me just doesn't really care to tell him or her anything.
I have a post coming up about how I felt when I found out the news but I had to post this one first so when that one gets posted you will understand what made me feel that way.

Copyright secured by Digiprove © 2013 Margaret Margaret