FTC: I received a free copy of this book from Litfuse in exchange for my honest review. I received no other compensation and the opinions expressed in this review are one hundred percent true and my own.
Real-Life Romance by Rhonda Stoppe was a sweet book.  I did enjoy all of the stories in this book, and almost all of them left me with a smile on my face.  I also loved that the author gives you points to ponder and things that you should ask yourself and think about.  I love that the author doesn't quote tons of scriptures while telling the story but she does give you some of the points that you should ponder.  If you are looking for ways to grow as a couple, I think this book could help you.  Since I am single, I just enjoyed the stories, and that is all.  I am one hundred percent, okay being single, so I just pick up these kinds of books to break up some of the other types of books that I read.   If you are looking for something sweet to read I think that this book would be an excellent fit for you.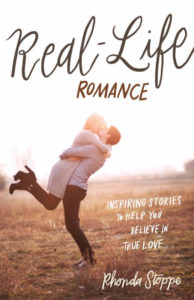 About The Book
Do you believe in true love?
In a world of broken relationships and hurting people, it can seem like all we ever see is heartache-that marriages are doomed from the start and romance isn't worth the risk.
But heart-fluttering, long-lasting love is all around us…we just have to look for it!
This collection of beautiful, real-life accounts will bring laughter and tears as you enjoy each story of ordinary people who found extraordinary love. Page after page, you will find inspiration to
-rekindle the romance in your love story
-trust in God's providence and timing
-faithfully hope for your own happily-ever-after
-celebrate true romance
-believe in life-long love
Don't let the world define romance for you! See how God is at work in the hearts of His people-knitting together hearts in a love that forever endures.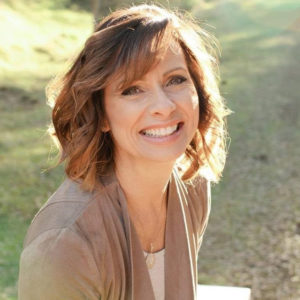 About The Author
Rhonda Stoppe is the No Regrets Woman. With more than 20 years of experience as a pastor's wife, mom, mentor, author, and speaker, Rhonda uses humor and honest communication to help women build No Regrets Lives. She and her husband live their real-life romance in northern California, and have four grown children and eight grandchildren.
Find out more about Rhonda at http://www.rhondastoppe.com.

Copyright secured by Digiprove © 2018 Margaret Margaret