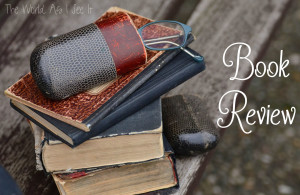 FTC: I received a free copy of this book from the author in exchange for my honest review. I received no other compensation and the opinions expressed in this review are one hundred percent true and my own.
Pupcakes by Annie England Noblin was a fun book to read.  I enjoyed the characters in this book, but I think my favorite part of this book was the dogs.  I am such an animal lover that when books have animals in them, they usually end up being my favorite characters in the book.  Throughout most of the book, I was a huge fan of Nathan, but Brydie got on my nerves because at times she seems like she was always whining about her life and her past.  There is one thing that bugs me, but in the end, it isn't really that big of a deal.  On the back of the book, she says that Nathan is a veterinarian, but in the book, he is an ER doctor that also works at a nursing home.  This just bothered me because I thought I was crazy when I noticed that difference but in the end, I wasn't crazy.  Other than that one point I really did enjoy this book, and I can't wait until she writes another book because so far I have liked the other book that I have read by her as well.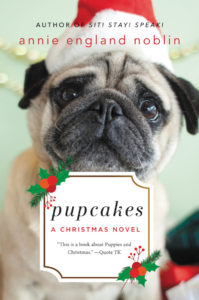 About The Book
Sit! Stay! Speak! author Annie England Noblin's novel takes one woman starting over, adds an aging pug named Teddy Roosevelt, and proves the power of a well-baked dog treat.
All she wants is a settled-down life.
What she gets is a dog—and a whole new normal . . .
There he stood in the doorway: overweight, depressed and nearly homeless—a pug named Teddy Roosevelt. Teddy was Brydie Benson's latest problem, arriving on top of her messy divorce and sudden move. Brydie needed a place to start over, so this rent-free home seemed a great idea. She just never counted on Teddy, or his owner, the Germantown Retirement Village's toughest customer, Pauline Neumann.
And because rent-free doesn't mean bills-free, Brydie gets a night-shift job at a big-box grocery. Whoever guessed there were so many people who wanted baked goods after midnight?
Then, she gets an idea—why not combine her baking skills with her new-found dog knowledge? And so her store Pupcakes is born. Along with a new start comes a possible new love, in the form of Nathan Reid, a local doctor with a sassy Irish Wolfhound named Sasha. And as fall turns to winter, and then to Christmas, Brydie begins to realize that life is a little bit like learning a new recipe for puff pastry—it takes a few tries to get it just right!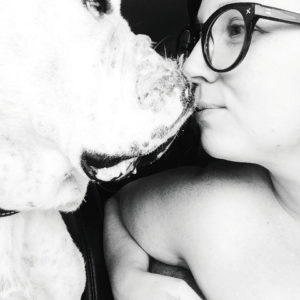 About The Author
Annie England Noblin lives with her son, husband, and three dogs in the Missouri Ozarks. She graduated with an M.A. in creative writing from Missouri State University and currently teaches English and communications for Arkansas State University in Mountain Home, Arkansas. Her poetry has been featured in such publications as the Red Booth Review and the Moon City Review. She spends her free time playing make-believe, feeding stray cats, and working with animal shelters across the country to save homeless dogs.
Facebook:  https://www.facebook.com/AnnieEnglandNoblin/
Twitter: @aenoblin
Instagram: @aenoblin
Buy A Copy
Read An Excerpt

Copyright secured by Digiprove © 2017 Margaret Margaret