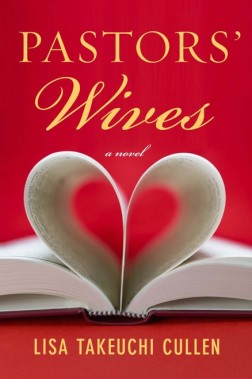 In Pastors' Wives by Lisa Takeuchi Cullen you follow 3 women as their lives join together when they are all members of a mega-church called Greenleaf. I had a hard time with this book and I am not sure why. I loved the writing in the book and all the characters but it just wasn't for me I guess. I did love how the the author had the chapters broken down into the different ladies talking. I am for sure going to check out other books by her because she is a great author this book just wasn't my personal favorite.
What's it like when the man you married is already married to God? asks Pastors' Wives, an often surprising yet always emotionally true first novel set in a world most of us know only from the outside.
Lisa Takeuchi Cullen's debut novel Pastors'Wives follows three women whose lives converge and intertwine at a Southern evangelical megachurch. Ruthie follows her Wall Street husband from New York to Magnolia, a fictional suburb of Atlanta, when he hears a calling to serve at a megachurch called Greenleaf. Reeling from the death of her mother, Ruthie suffers a crisis of faith—in God, in her marriage, and in herself. Candace is Greenleaf's "First Lady," a force of nature who'll stop at nothing to protect her church and her superstar husband. Ginger, married to Candace's son, struggles to play dutiful wife and mother while burying her calamitous past. All their roads collide in one chaotic event that exposes their true selves. Inspired by Cullen's reporting as a staff writer for Time magazine,Pastors' Wives is a dramatic portrayal of the private lives of pastors' wives, caught between the demands of faith, marriage, duty, and love.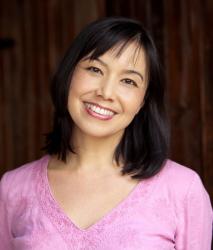 About The Author
Lisa Takeuchi Cullen was a longtime staff writer for TIME magazine. She now develops TV pilots for production companies and recently sold her first pilot for "The Ordained" to CBS. Born in Japan, Cullen lives in New Jersey with family.
FTC: I received a free copy of this book in exchange for my review. The opinions expressed here are 100% my own.

Copyright secured by Digiprove © 2013 Margaret Margaret