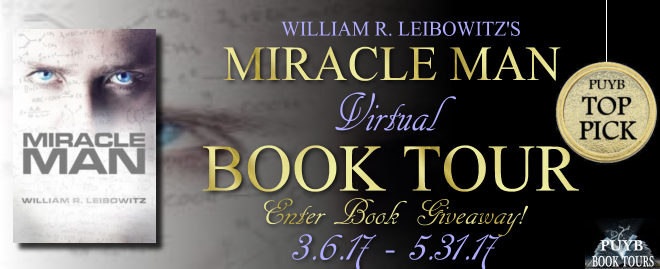 FTC: I received a free copy of this book from Pump Up Your Book in exchange for my honest review. I received no other compensation and the opinions expressed in this review are one hundred percent true and my own.
Miracle Man by William R Leibowitz was different from anything that I have read in years. I say that because this isn't a book, I would usually read but I was intrigued when I read about this book and I figured I would give this book a shot, and I am glad that I did because I did enjoy this book and this authors style of writing. I did worry that it would be so involved and that it would go over my head but in the end, I had no problem understand the book and getting into the story. At times I felt bad for Robert because I am sure he had to have been lonely because of his intelligence and I was left just feeling sorry for him. Like I said before I did enjoy this book and I would recommend to anyone who is looking for something different to read this summer.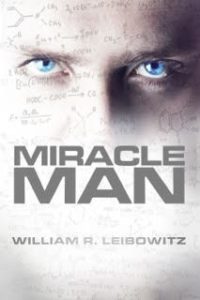 About The Book
Title: MIRACLE MAN
Author: William Leibowitz
Publisher: Manifesto Media Group
Pages: 385
Genre: Thriller
REVERED     REVILED      REMARKABLE
The victim of an unspeakable crime, an infant, rises to become a new type of superhero.  Unlike any that have come before him, he is not a fanciful creation of animators, he is real.
So begins the saga of Robert James Austin, the greatest genius in human history.  But where did his extraordinary intelligence come from?
As agents of corporate greed vie with rabid anti-Western radicals to destroy him, an obsessive government leader launches a bizarre covert mission to exploit his intellect.  Yet Austin's greatest fear is not of this world.
Aided by two exceptional women, one of whom will become his unlikely lover, Austin struggles against abandonment and betrayal.  But the forces that oppose him are more powerful than even he can understand.
Miracle Man was named by Amazon as one of the Top 100 Novels of 2015, an Amazon Top 10 thriller, an Amazon bestseller and an Amazon NY Times bestseller.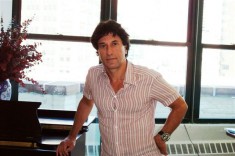 About The Author
William Leibowitz has been practicing entertainment/media law in New York City for a number of years.  He has represented numerous renowned creative people and many leading intellectual property companies.  William has a Bachelor of Science degree from New York University (magna cum laude, Phi Beta Kappa) and a law degree from Columbia University.  He lives in the village of Quogue, New York with his wife, Alexandria, and dog, George.
William wrote Miracle Man because of its humanistic and spiritual messages and because he feels that in our current times–when meritless celebrity has eclipsed accomplishment and the only heroes are those based on comic books, the world needs a real hero–and that, of course, is Robert James Austin, the protagonist in Miracle Man.
WEBSITE & SOCIAL LINKS:
Buy A Copy

Enter To Win
a Rafflecopter giveaway
Excerpt

Copyright secured by Digiprove © 2017 Margaret Margaret