Love Waltzes In by Alana Albertson was a fun book to read. I have to say that this was a great book to read. Right now I am really into romance books and I have to say that this book delivered on that. So many of the romance books I have read lately are all the same and this one was different. In this book you follow along with Bret as he comes back from a tour of service and decides to join a dancing show that his first love is on. He was a nationally know dance when he was a teenager and Selena was his partner. They meet up again after 10 years apart and things go from there. I am not going to go into more of the plot because I don't want to give anything away. If you love romance novels then I would for sure check this one out!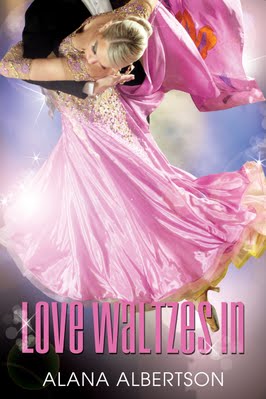 About Love Waltzes In
Contemporary Romance
Date Published: July 15, 2013
GET READY WHEN LOVE WALTZES IN!
To her millions of fans, ballroom champion Selena Marcil seems to have the perfect life: a great dance partner, a hit reality show, and celebrity perks. But underneath the glamorous ball gowns, Selena longs to find someone to share her life with when the stage lights dim.
Selena's childhood sweetheart, Bret Lord, hung up his dance shoes after winning two national titles with her as a teenager, and enlisted in the United States Marine Corps. He never saw his former fiancée again, except on television and on the cover of men's magazines. Ten years and three deployments later, Bret gets an offer to audition for Selena's dance show. When the Marine Corps gives him temporary leave to appear on the series, Bret can't refuse the quick cash that will enable him to provide financially for the widow of his buddy, even if it does mean coming face to face with his past.
When Bret shows up at her national championship, Selena is shocked. For years she searched for him to no avail. After spending time with Bret, Selena realizes despite their past romance, they have no future. He has no desire to live under a spotlight and she has no desire to leave it. Can Selena and Bret recognize when Love Waltzes In?

About Alana Albertson
Alana Albertson is the former President of both Romance Writers of Americas's Young Adult and Chick Lit chapters and the founder of Academe Advantage, a college admissions & test preparation company. Alana Albertson holds a Masters of Education from Harvard University and a Bachelor of Arts in English from Stanford University. A recovering professional ballroom dancer, Alana currently writes contemporary romance and young adult fiction. She lives in San Diego, California, with her husband, two young sons, and four dogs. When she's not spending her time needle pointing, dancing, or saving dogs from high kill shelters through Pugs N Roses, the rescue she founded, she can be found watching episodes of House Hunters, Homeland, or Dallas Cowboys Cheerleaders: Making the Team.
Buy A Copy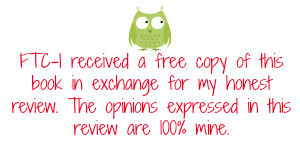 Excerpt

Copyright secured by Digiprove © 2013 Margaret Margaret