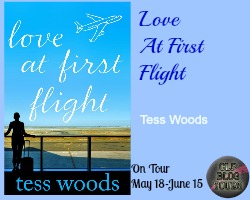 Love At First Flight by Tess Woods was a great book that enjoyed from the very first page right up until the last page. I am a sucker for books like this one even though they usually follow a pattern so I know basically what is going to happen but I still love them. I believe I love them since I am single and this way I can live through the characters in my books. I really like both Mel & Matt throughout the book even though I don't agree with what they were doing. I was sad when this book ended because I really fell in love with the characters. If you love romance novels than I would recommend this book to you!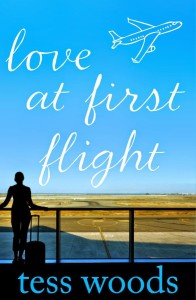 About The Book
What would you risk to be with the love of your life? A family is threatened by an irresistible attraction in this compelling debut that will appeal to fans of Liane Moriarty and Anita Shreve.
Looking back on it now, I can see it was instant. the second we locked eyes. Boom. Just like that. the me I had spent a lifetime perfecting began its disintegration from that moment. And despite the carnage it brought to all our lives, I still don't regret it.
What would you risk to be with the love of your life? And what if your soul mate is the one who will destroy you?
Mel is living the dream. She's a successful GP, married to a charming anaesthetist and raising a beautiful family in their plush home in Perth. But when she boards a flight to Melbourne, she meets Matt and her picture perfect Stepford life unravels as she falls in love for the first time ever.
What begins as a flirty conversation between strangers quickly develops into a hot and obsessive affair with disastrous consequences neither Mel nor Matt could have ever seen coming. Mel's dream life turns into her worst nightmare.
Love at First Flight will take everything you believe about what true love is and spin it on its head.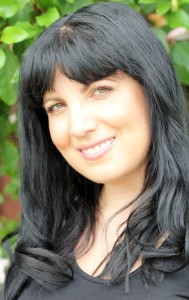 About The Author
Tess Woods is a health professional who lives in Perth, Australia with one husband, two children, one dog and one cat who rules over all of them. Love at First Flight is her first novel for HarperCollins. When she isn't working or being a personal assistant to her kids, Tess enjoys reading and all kinds of grannyish pleasures like knitting, baking, drinking tea, watching Downton Abbey and tending to the veggie patch.
Buy Your Own Copy


Excerpt

Copyright secured by Digiprove © 2015 Margaret Margaret