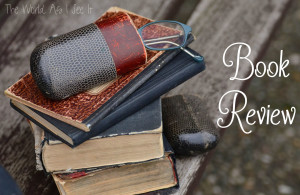 FTC: I received a free copy of this book from Partners In Crime Virtual Book Tours in exchange for my honest review. I received no other compensation and the opinions expressed in this review are one hundred percent true and my own.
Look For Her by Emily Winslow was a fantastic book.  I knew going into it that I was probably going to love it because I am such a huge fan of crime novels.  This book pretty much had everything in it that I like, but I did have to stop and remind myself that it does take place in another country because from time to time I thought words were missed spelled, but it was actually just how things are spelled in the United Kingdom.  I read this book in a couple of days because I didn't want to put it down until I was done reading the book.  I had so many different ideas as I was reading as to how it was going to end and I had parts of it figured out but not the entire thing, so I enjoyed that about this book as well.  I fell in love with all of the characters except for Annalise Williams.  She bugged me whenever she showed up, and I hated that she would just straight up lie to people so they would feel sorry for her.  Other than her I loved the other characters, and I am sure that if you like thriller books, you will love this book as much as I did.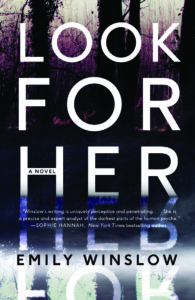 About The Book
Genre: Psychological Thriller
Published by: William Morrow
Publication Date: February 13th 2018
Number of Pages: 304
ISBN: 006257258X (ISBN13: 9780062572585)
Series: Keene and Frohmann #4 | Each is a stand alone novel
Purchase Links: Amazon  | Barnes & Noble  | Goodreads 
Lilling might seem like an idyllic English village, but it's home to a dark history. In 1976, a teenage girl named Annalise Wood disappeared, and though her body was later discovered, the culprit was never found. Decades later, Annalise maintains a perverse kind of celebrity, and is still the focus of grief, speculation, and for one young woman, a disturbing, escalating jealousy.
When DNA linked to the Annalise murder unexpectedly surfaces, cold case detective Morris Keene and his former partner, Chloe Frohmann, hope to finally bring closure to this traumatized community. But the new evidence instead undoes the case's only certainty: the buried body that had long ago been confidently identified as Annalise may be someone else entirely, and instead of answers, the investigators face only new puzzles.
Whose body was unearthed all those years ago, and what happened to the real Annalise? Is someone interfering with the investigation? And is there a link to a present-day drowning with eerie connections? With piercing insight and shocking twists, Emily Winslow explores the dark side of sensationalized crime in this haunting psychological thriller.

About The Author
Emily Winslow is an American living in Cambridge, England. She trained as an actor at Carnegie Mellon University's prestigious drama conservatory and earned a master's degree in museum studies from Seton Hall University. For six years she wrote for Games magazine, creating increasingly elaborate and lavishly illustrated logic puzzles. She lives with her husband and two sons. She is the author of four novels and a memoir.
Buy A Copy
Amazon  | Barnes & Noble  | Goodreads 
Enter To Win
a Rafflecopter giveaway
Trade Reviews:

"An intriguing, suspenseful, and briskly paced story with complex characters, evocative descriptions of England's Cambridgeshire, plenty of clever misdirection, and a satisfying ending."
—Kirkus Reviews

"Using multiple narrators, as she did in The Start of Everything (2013), Winslow spins the plot to a satisfying and humane conclusion, with Keene and Frohmann again proving to be a winning pair."
—Booklist

"Winslow's kaleidoscopic narrative technique, employing first-person accounts from multiple characters, makes for engaging reading."
—Publishers Weekly

"Look For Her is a nuanced, thought-provoking portrait of a crime and its aftermath. Beautifully written with an expertly twisty, surprising story, this is a must-read!"
—Chevy Stevens, New York Times bestselling author of Never Let You Go

"Surprising and satisfying, you won't be able to stop turning the pages of Look For Her."
—Karen Dionne, author of The Marsh King's Daughter
Read An Excerpt

Copyright secured by Digiprove © 2018 Margaret Margaret