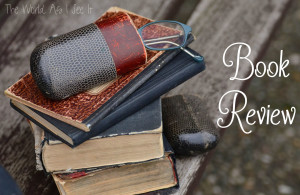 FTC: I received a free copy of this book from iRead Book Tours in exchange for my honest review. I received no other compensation and the opinions expressed in this review are one hundred percent true and my own.
First Crush, Last Love by Elizabeth McKenna was a fantastic book.  I loved that you meet the characters when they are in their senior year in high school, and you follow along as they grow up.  I loved this because it felt like I was growing up with them and it also helped me understand their lives.  I wasn't a massive fan of Lee throughout most of the book, but I didn't hate him either.  I really liked Jessie, but I got annoyed when she stayed with her ex-husband because no one deserves to be treated like she was.  This author did a great job of making the story come to life for me, and I know that I will be reading more of her books in the future.  If you love romance books that I know you will love this book just as much as I did.
About The Book
Book Title: First Crush, Last Love by Elizabeth McKenna
Category: Adult Fiction, 314 pages
Genre: Romance – Contemporary
Publisher: Elizabeth McKenna
Release date: Aug 1, 2017
Tour dates: Oct 16 to Nov 3, 2017
Content Rating: PG-13 + M (There are a few short, mild sex scenes – nothing too graphic. There is swearing by certain characters. Mature themes include drinking/alcoholism, verbal abuse with some physical pushing, AIDS (a minor character is gay), stalking, brief descriptions of child abuse by a step parent, and suicide attempt (overdose).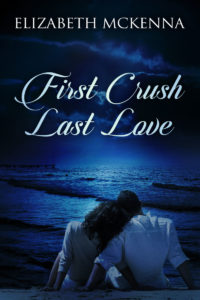 Remember your first crush? How your heart raced and your cheeks flushed whenever you saw him? Jessie Baxter does, and it's happening again. Ten years ago, despite her best efforts, Lee Archer wanted to be just friends. Now, he wants more, but Jessie's still recovering from a psycho ex-husband. Can she learn to trust again and make her first crush into her last love?
Elizabeth McKenna's latest novel will have you remembering the angst of high school, the grief of a failed relationship, and the happiness of true love.
About The Author
Elizabeth McKenna works as a full-time technical writer/editor for a large software company. Though her love of books reaches back to her childhood, she had never read romance novels until one Christmas when her sister gave her the latest bestseller by Nora Roberts. She was hooked from page one (actually, she admits it was the first love scene).
She had always wanted to write fiction, so she combined her love of history, romance and a happy ending to write Cera's Place and Venice in the Moonlight. Her short story, The Gypsy Casts a Spell, is available for free on her site http://elizabethmckenna.com/. She hopes you will enjoy her first contemporary romance novel, First Crush Last Love, as much as others have enjoyed her historical romances.
Elizabeth lives in Wisconsin with her understanding husband, two beautiful daughters, and a sassy Labrador. When she isn't writing, working, or being a mom, she's sleeping.
Connect with the author: Website ~ Twitter ~ Facebook ~ Instagram
Buy A Copy
Enter To Win
a Rafflecopter giveaway


Copyright secured by Digiprove © 2017 Margaret Margaret