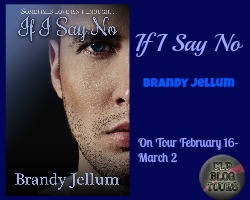 If I Say No by Brandy Jellum was a great book. This is the second book in this series and I did read and review the first one so if you missed that review you can click here and check that one out. I have to say that I liked this book more than I like the first one and I am not sure why. One thing about this book that was different for me is the fact that I loved Reid this time and didn't like Eli at all. There were things in this book that took me by surprise which is why I think I like this book more than the first one. If you love mystery/thriller type books than I would for sure tell you check this one out. If you have read it what did you think of the book?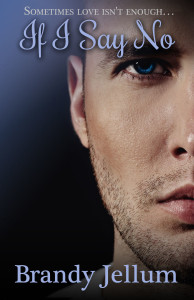 About The Book
Reid Harder thought his life was seemingly perfect. He had the woman he loved and nothing could go wrong. The only exception comes in the form of his brother—Rhett.
Set on revenge, his brother will stop at nothing to make Reid pay for his past mistakes. Teaming up with the FBI, Reid is determined to put an end to his brother once and for all. But sometimes, fate has other plans in store. His relationship with Liza is falling apart, enemies become friends, and family becomes his worst nightmare. With the future unknown, Reid must figure out a way to make amends with his past if he wants to move forward with his future.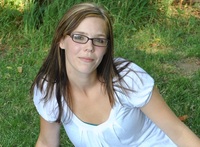 About The Author
Brandy's passion for writing began long before she actually sat down to write. As a child, she has had an obsession with reading, everything from the classic stories by Jane Austen to YA Fiction by Richelle Mead. Finally, in 2012, she decided to create her own stories for people to fall in love with. Brandy bounces back and forth writing both Romance and Young Adult Fiction (which is mainly just for fun).
At the beginning of 2014, Brandy signed a contract with publishing company Booktrope. She is very excited about the next chapter of her life and cannot wait to share her books and passion with readers.
When she isn't writing, she can be found chasing after her husband, her four children and her black lab, Diesel. Or curled up on her favorite corner of the couch with her newest book.
Buy Your Own Copy
Enter To Win
a Rafflecopter giveaway
Excerpt

Copyright secured by Digiprove © 2015 Margaret Margaret