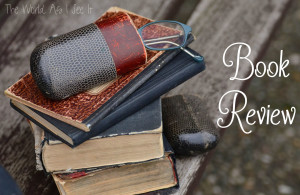 FTC: I received a free copy of this book from Partners In Crime in exchange for my honest review. I received no other compensation and the opinions expressed in this review are one hundred percent true and my own.
Five Ways To Kill A Man by Alex Gray was a good book. I like that it took place somewhere other than the United States because it made the book different from some of the other books that I have read in this genre. Unlike a book that I reviewed earlier this week, I didn't have to keep reminding myself that this story took place in Europe because they spelled everything more American than European. I really enjoyed all of the characters in this book as well as the setting. I wasn't one that kept me on the edge of my seat, but it had just enough mystery in it to make me want to keep reading, so I knew how it ended. I would even consider reading more books from her in future especially the other books in this series. If you were looking for a new mystery author, I would give this author a chance.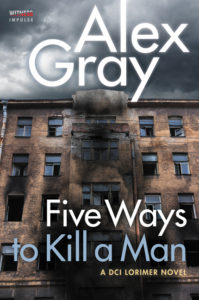 About The Book
Genre: Procedural
Published by: Witness Impulse
Publication Date: July 11, 2017
Number of Pages: 368
ISBN: 0062659189 (ISBN13: 9780062659187)
Series: DCI Lorimer #7, All are Stand Alone
An unpredictable killer is loose on the streets of Glasgow, experimenting with death. Beginning with brute force, the murderer moves on to poison and drowning, greedy for new and better ways to kill.
Faced with a string of unconnected victims, DCI Lorimer turns to psychologist and friend Solomon Brightman for his insights. Lorimer is also assigned to review the case of a fatal house fire. His suspicions are raised by shocking omissions in the original investigation. Some uncomfortable questions have been buried but Lorimer is the man to ask them.
As the serial killer gets closer to Lorimer's family, can the DCI unmask the volatile murderer before the next victim is found too close to home?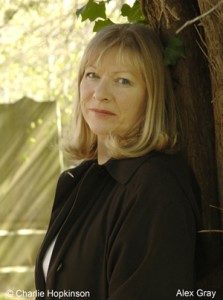 About The Author
Alex Gray was born and educated in Glasgow. After studying English and Philosophy at the University of Strathclyde, she worked as a visiting officer for the Department of Health, a time she looks upon as postgraduate education since it proved a rich source of character studies. She then trained as a secondary school teacher of English.
Alex began writing professionally in 1993 and had immediate success with short stories, articles, and commissions for BBC radio programs. She has been awarded the Scottish Association of Writers' Constable and Pitlochry trophies for her crime writing.
A regular on the Scottish bestseller lists, she is the author of thirteen DCI Lorimer novels. She is the co-founder of the international Scottish crime writing festival, Bloody Scotland, which had its inaugural year in 2012.
Connect with Alex Gray on her Website 🔗 & Twitter.🔗
Buy A Copy
Amazon 🔗 | Barnes & Noble 🔗 | Goodreads 🔗
Enter To Win
a Rafflecopter giveaway
Read An Excerpt

Copyright secured by Digiprove © 2017 Margaret Margaret