Here is another book review. I am sure you guys are tired of seeing them and to be honest I am tired of writing them. This week I think I have had 5 or 6 of them alone. I promise I am getting to end of my stack of books so the reviews will be slowing down greatly in a month or so. Anyway on to the review.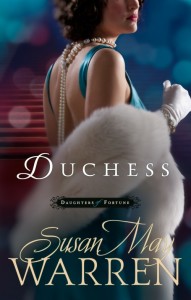 I had a really hard time getting into this book. I think that was because I haven't read the other books that were before this one so I felt kind of lost when it came to reading this book. I know when I go and read the other books in the series that it will make more sense. So me having a hard time reading it has more to do with me than the authors writing. I love the authors writing and all the details she puts into her books. I really liked Rosie and I loved how it all worked out in the end. I love to read books that work out great and this one is for sure one them. I spent the whole book hoping that things would turn out good for Rosie so when they did it was the perfect ending to the book.
When her country needs her, will she have the courage to surrender her glittering world and her one true love?
The golden age of Hollywood is in the business of creating stars. Rosie Worth, now starlet Roxy Price, has found everything she's wanted in the glamour of the silver screen. With adoring fans and a studio-mogul husband, she's finally silenced the voices-and grief-of the past. Her future shines bright…until the fated Black Friday when it all comes crashing down. When Roxy loses everything, she finds herself disgraced and penniless. Her only hope is to join forces with Belgian duke Rolfe Van Horne, a longtime film investor. But Rolfe is not who he seems, and he has other plans for Roxy and her movies-plans to support a growing unrest in Europe, plans that could break her heart and endanger her life. Find out more about the series by clicking on these links.
Heiress
.
Baroness
.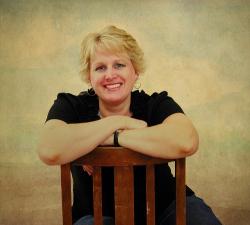 About The Author
Susan May Warren is the bestselling, RITA Award-winning author of more than forty novels whose compelling plots and unforgettable characters have won acclaim with readers and reviewers alike. She served with her husband and four children as a missionary in Russia for eight years before she and her family returned home to the States. She now writes full-time as her husband runs a lodge on Lake Superior in northern Minnesota, where many of her books are set. She and her family enjoy hiking, canoeing, and being involved in their local church. Several of her critically acclaimed novels have been ECPA and CBA bestsellers, were chosen as Top Picks by Romantic Times, and have won the RWA's Inspirational Reader's Choice contest and the American Christian Fiction Writers Book of the Year award. Five of her books have been Christy Award finalists. In addition to her writing, Susan loves to teach and speak at women's events about God's amazing grace in our lives. She also runs a writing community for authors. Visit MyBookTherapy.com to learn more. For exciting updates on her new releases, previous books, and more, visit her website at www.susanmaywarren.com
FTC:I received a free copy of this book in exchange for my review. The opinions expressed in this book are 100% mine.

Copyright secured by Digiprove © 2013 Margaret Margaret