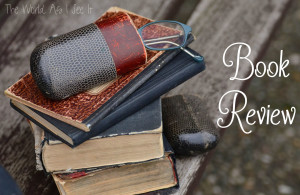 FTC: I received a free copy of this book from Partners In Crime in exchange for my honest review. I received no other compensation and the opinions expressed in this review are one hundred percent true and my own.
Down To No Good by Earl Javorsky was such a unique story, and I loved that. I have read tons of books, and I love when I find books like this one because I have a hard time figuring out what is going to happen. This is the second book in this series, and you don't have to read them in order, but it will make more sense if you do. I wish I had I read the first book first because it would have made more sense. This book reminded me of the tv show "Heroes." I say that because Charlie reminded me of Claire from that show. I always thought about that show as I was reading this book. Even though I know how the first book ends I am going to go back and read that one because I want to know the whole backstory of this book. I really enjoyed this author writing and the premise of this series of books. If you loved the "Heroes" tv show, I am sure that you will love this book just as much as I do.
If you have read it what do you think of it?
Have you read any other books like this one?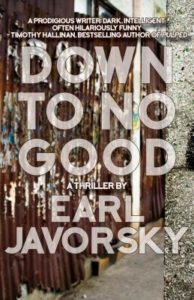 Genre: Mystery
Published by: The Story Plant
Publication Date: October 31st 2017
Number of Pages: 224
ISBN: 1611882532 (ISBN13: 9781611882537)
Series: This is the sequel to DOWN SOLO.
Purchase Links: Amazon  | Barnes & Noble | Goodreads 
Private investigator Charlie Miner, freshly revived from his own murder, gets a call from Homicide Detective Dave Putnam. Self-styled "psychic to the stars" Tamara Gale has given crucial information about three murders, and the brass thinks it makes the Department look bad. Dave wants Charlie to help figure out the angle, since he has first-hand experience with the inexplicable. Trouble is, Charlie, just weeks after his full-death experience, once again has severe cognitive problems and may get them both killed.
"Earl Javorsky's bold and unusual Down Solo blends the mysterious and the supernatural boldly and successfully. The novel is strong and haunting, a wonderful debut."
– T. Jefferson Parker, New York Times bestselling author of Full Measure and The Famous and the Dead
"Awesome"
– James Frey, New York Times bestselling author
"Don't miss Earl Javorsky's Down Solo. It's kick-ass, man. Excellent writing. This guy is the real deal."
– Dan Fante, author of the memoir Fante and the novel Point Doom
"Javorksy's writing reminded me of the Carl Hiaasen novels I'd read sprawled out on the deck on one sunny Florida vacation. Perfect entertainment, with the right amount of action to keep me alert (and to keep me from snoozing myself into a sunburned state). But there's also a deeper layer in Down Solo, which left me thinking past the final page."
– Bibliosmiles
"Javorsky's dark and gritty prose is leavened with just enough humor to make Down Solo a compelling story that will take readers to the outer limits of noir."
– San Diego City Beat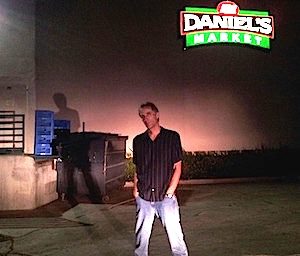 About The Author
Daniel Earl Javorsky was born in Berlin and immigrated to the US. He has been, among other things, a delivery boy, musician, product rep in the chemical entertainment industry, university music teacher, software salesman, copy editor, proofreader, and author of two previous novels, Down Solo and Trust Me.
He is the black sheep of a family of high artistic achievers.
Enter To Win
a Rafflecopter giveaway
Read An Excerpt

Copyright secured by Digiprove © 2017 Margaret Margaret