Collateral Damage by Frederick Lee Brooke was a fun book to read. My favorite genre of book to read is mystery/suspense books and this one is one of those. I was worried when I started the book that I might not know what is going on because it is the 3rd book in the "Annie Ogden Mystery" series but I was glad once I started reading that I really didn't need to have read the other books in order to understand what is going on in this book. There were some parts where it might have been nice to know who the characters were and some of the history with them but all in all it is easy enough to follow along if you haven't read the first 2 books. I loved the characters in this book and I can't wait to read the first 2 books and than read any of the books that come out after this one.

About the Book – About the Author – Prizes!!!
About the prizes: Who doesn't love prizes? You could win one of two $50 Amazon gift cards or an autographed copy of Collateral Damage! Here's what you need to do…
Enter the Rafflecopter contest
Leave a comment on my blog
That's it! One random commenter during this tour will win the first gift card. Visit more blogs for more chances to win–the full list of participating bloggers can be found HERE. The other two prizes will be given out via Rafflecopter. You can find the contest entry form linked below or on the official Collateral Damage tour page via Novel Publicity. Good luck!
About the book: When Annie Ogden's ex-boyfriend Michael Garcia reappears, she has to confront a lie dating back to her time in Iraq. Will she go back to hot, passionate Michael, who has developed a disturbing interest in meth, or stick with her pudgy PI partner and fiancé, Salvatore? The calculus changes when Michael is arrested for murder. When Salvatore refuses to help investigate, Annie is forced to try to find the killer herself. Meanwhile her sister's creepy husband, Todd, is making more of an ass of himself than usual. Annie's problems with three obsessive men suddenly pale in significance when she realizes the killer has set his sights on her. Having changed his mind about helping her, Salvatore finds himself in a desperate race against time, the only man capable of finding the killer before it's too late. Get Collateral Damage through Amazon.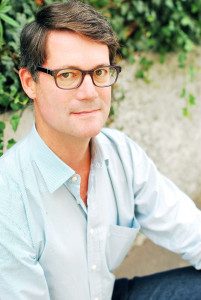 About the author: Frederick Lee Brooke is the author of the widely-acclaimed Annie Ogden mystery series, which includes Doing Max Vinyl, Zombie Candy, and Collateral Damage. The books do not have to be read in order. Having lived in Switzerland for the past two decades, Brooke has taught English, run a business and learned French, German and Italian. You can find him online at www.FrederickLeeBrooke.com. Sign up for his newsletter and read all about his travels, recipes, and upcoming works! Connect with Fred on his website, Facebook, Twitter, or GoodReads.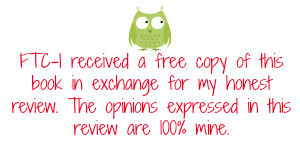 Copyright secured by Digiprove © 2013 Margaret Margaret