FTC: I received a free copy of this book from Pump Up Your Book in exchange for my honest review. I received no other compensation and the opinions expressed in this review are one hundred percent true and my own.
The Solicitor by Sean Keefer had me hooked right from the prologue, and I didn't want to stop reading it until I was done with the book.  I can't really pinpoint what I loved so much about this book, but I didn't want to put it down while I was at work or when it was time to go to bed.  This book kept me on the edge of my seat throughout most of the book.  I really liked the characters in this book because I felt like they could have been real people.  I was kind of sad when the book was over because I feel like I was saying goodbye to friends.  I don't know that there is anything wrong that I can say about this book.   This author has written one other book that I am hoping I will be able to read later.  If you like to read mystery books, I know you will enjoy this book as much as I do.
About The Book
Title: THE SOLICITOR
Author: Sean Keefer
Publisher: Four Hounds Creative
Pages: 386
Genre: Mystery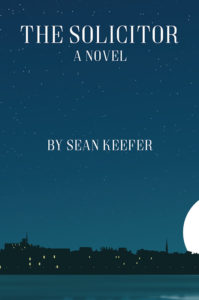 When you make your living fighting for justice, the last place you expect to wake up is behind bars.
Attorney Noah Parks has spent his life keeping people out of jail.  When he's charged with the murder of a candidate for Charleston County Solicitor he finds himself on the wrong side of the law for a crime he says he didn't commit.
No longer fighting for others and now relying on the help of the few people he does trust, Noah must fight to clear his name and find the real killer before it's too late.
His search will lead him through a maze of deceptions, lies, family turmoil and treachery that spans generations.
The Solicitor is set in historic Charleston and the surrounding South Carolina Lowcountry where under the surface things are not always as genteel as they appear.
ORDER YOUR COPY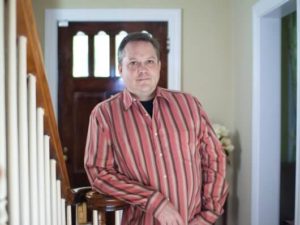 About The Author
While growing up in South Carolina, Sean didn't realize it, but he was absorbing the styles, mannerisms, idiosyncrasies, dialects and the culture of his home.   Add to this the time he spent traveling the other Carolina for school and then North America for work, he collected a vast array of experiences and observations from which to draw upon and bring together in his writing.
After studying law in North Carolina, Sean settled in Charleston, South Carolina and instantly became enamored with the people as well as the city.
One day he started writing and the words, generally, kept flowing. A page became a chapter which ultimately became a book known as The Trust.  After this the process started again and The Solicitor was the end result. Hopefully, if you are reading this you either have, or soon will have, your very own copy of one or both.
The experience of taking two novels from conceptualization to print has been one of frustration peppered with increasing amounts of reward.  Each step from the first words hitting the page to ultimately holding a book in hand has been a personal reward.
When Sean is not writing he practices Family Law and works as a Domestic Mediator and lives with his Wife and an ever-expanding pack of rescue canines – the current count is 4.  As well, Sean can frequently be found wandering the lowcountry of South Carolina with his camera, playing guitar in assorted venues around Charleston or exploring the underwater world of the southeast.
WEBSITE & SOCIAL LINKS:
Read An Excerpt

Copyright secured by Digiprove © 2017 Margaret Margaret