FTC: I received a free copy of this book from Litfuse in exchange for my honest review. I received no other compensation and the opinions expressed in this review are one hundred percent true and my own.
My Daughters Legacy by Mindy Starns Clark and Leslie Gould was a great book. I think this book was super fun because it switched between current times and the civil war. I loved getting both of the different views and things like that. I think that this is the best way to read a historical fiction book because you get to look at both parts of the book with different eyes. I have gotten bored while reading other books that are just historical fiction but because this book has both views I didn't get bored. This is the first book I read by either of these authors, and I am for sure going to read the first two books in this series because I enjoyed this book that much.   If you aren't the biggest fan of historical fiction, I think that this book would be a good fit for you.
About The Book
Women of Unfailing Conviction
Virginia, 1864
Therese Jennings cannot abide the thought of owning slaves. When her widowed mother inherits a plantation, Therese flees to Civil War Richmond, where she works as a governess by day and tends to wounded soldiers at night. But when trouble befalls her family, can she reconcile her obligations with her beliefs? And will love – whether with an old beau or a handsome new suitor – ever fit in her broken world?
Virginia, present day
Nicole Talbot's life is back on track after years of substance abuse. Home from college for the summer, she's finally ready to share a shocking secret, one that raises new questions about a traumatic childhood experience. But when facts she uncovers cast doubt on her family's legacy, she must risk all that she's gained – her fresh start, her family's trust, and her growing relationship with a new man – to unlock the secrets of the past.
* * *
From the Christy Award-winning team of Mindy Starns Clark and Leslie Gould comes a thrilling tale of two women longing to follow God's leading, make the most of second chances, and find true love at last.
About The Author's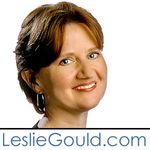 Leslie Gould
Leslie Gould is the #1 bestselling and Christy Award winning author of twenty-two novels. She received her MFA from Portland State University and teaches writing at Warner Pacific College. Leslie enjoys traveling, hiking, and history. She and her husband, Peter, are the revolving-door parents of four children and three cats. Visit her at http://www.lesliegould.com/.

Mindy Starns Clark

Mindy Starns Clark is the bestselling author of more than 30 books, both fiction and nonfiction, and has received numerous literary honors, including two Christy Awards and RT Book Review Magazine's 2012 Career Achievement Award. Mindy and her husband, John, have two adult children and live near Valley Forge, Pennsylvania.

Copyright secured by Digiprove © 2017 Margaret Margaret