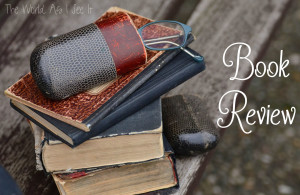 FTC: I received a free copy of this book from Providence Book Promotions in exchange for my honest review. I received no other compensation and the opinions expressed in this review are one hundred percent true and my own.
Practicing Normal by Cara Sue Achterberg was a great book at first, but after I was about halfway through the book, I was super annoyed with most of the characters in the book.  I say that because I have very little patience for people when they act like Kate does.  I also couldn't stand her husband Everett because he is just a straight up jerk and I also don't like people or characters like him either.  I felt awful for JT & Jenna because going up in a situation like they did isn't a good thing.  As you can tell the author did a great job of making you think that the characters are real people and I was able to get so wrapped up in the story that even though I was annoyed I didn't want to stop reading it because I had to know how it all worked out.  I would love to read more books by this author in the future, and I think pretty much everyone would enjoy this book.
About The Book
Book Details
Genre: Women's Fiction
Published by: The Story Plant
Publication Date: June 6th, 2017
Number of Pages: 336
ISBN: 1611882443 (ISBN13: 9781611882445)
The houses in Pine Estates are beautiful McMansions filled with high-achieving parents, children on the fast track to top colleges, all of the comforts of modern living, and the best security systems money can buy. Welcome to normal upper-middle-class suburbia.
The Turners know in their hearts that they're anything but normal. Jenna is a high-schooler dressed in black who is fascinated with breaking into her neighbors' homes, security systems be damned. Everett genuinely believes he loves his wife . . . he just loves having a continuing stream of mistresses more. JT is a genius kid with Asperger's who moves from one obsession to the next. And Kate tries to manage her family, manage her mother (who lives down the street), and avoid wondering why her life is passing her by.
And now everything is changing for them. Jenna suddenly finds herself in a boy-next-door romance she never could have predicted. Everett's secrets are beginning to unravel on him. JT is getting his first taste of success at navigating the world. And Kate is facing truths about her husband, her mother, and her father that she might have preferred not to face.
Life on Pine Road has never been more challenging for the Turners. That's what happens when you're practicing normal.
Combining her trademark combination of wit, insight, and tremendous empathy for her characters, Cara Sue Achterberg has written a novel that is at once familiar and startlingly fresh.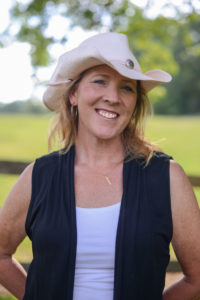 About The Author
Cara Sue Achterberg is a writer and blogger who lives in New Freedom, PA with her family and an embarrassing number of animals. Her first novel, I'm Not Her, was a national bestseller, as was her second, Girls' Weekend. Cara's nonfiction book, Live Intentionally, is a guide to the organic life filled with ideas, recipes, and inspiration for liv- ing a more intentional life. Cara is a prolific blogger, occasional cowgirl, and busy mom whose essays and articles have been published in numerous anthologies, magazines, and websites. Links to her blogs, news about upcoming publications, and pictures of her foster dogs can be found at CaraWrites.com.
CaraWrites.com | Cara Sue Achterberg on Twitter | Cara Sue Achterberg on Facebook
Buy A Copy
Enter To Win
a Rafflecopter giveaway
Excerpt

Copyright secured by Digiprove © 2017 Margaret Margaret