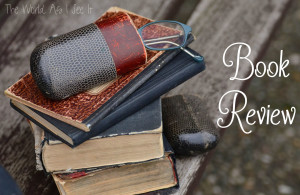 FTC: I received a free copy of this book in exchange for my honest review. I received no other compensation for this review. All opinions expressed in this review are my own.
Asperger's on the Inside by Michelle Vines was an interesting book to read. When I saw one of the places I review books for was offering this book, I knew I had to get it and fit it into my schedule sooner than it would have taken me usually. I am so glad that I did because I loved everything about this book. I had to keep reading it because I wanted to know how it worked out for her and how her life turned out. I also loved that instead of just talking about her life throughout the entire book she answered questions. I am sure that it would bother some people that she jumps around but I love it because it made me understand a little bit more about how some individuals who have Autism may think. She also did an excellent job of making me understand why some people who have Autism don't react to things right away and why that may be. I could go on for days about this book so I will leave it here. I think everyone should read this book because it was so super interesting.
About The Book
Asperger's on the Inside is an acutely honest and often highly entertaining memoir by Michelle Vines about life with Asperger's Syndrome. The book follows Michelle in exploring her past and takes the reader with her on her journey to receiving and accepting her diagnosis.
Instead of rehashing widely available Asperger's information, Michelle focuses on discussing the thoughts, feelings and ideas that go along with being an Aspie, giving us a rare peek into what it really feels like to be a person on the spectrum.
A must read for all those who enjoy deep personal stories or have a loved one on the spectrum that they wish to understand better.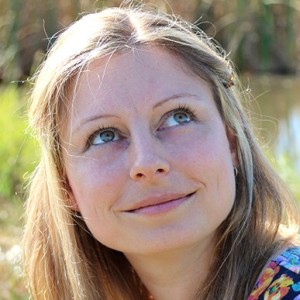 About The Author
Michelle Vines was born in Liverpool, Australia and grew up in a hilly forest region of Melbourne known as the Dandenong Ranges. After showing talent in the areas of mathematics and science, Michelle was accepted into the University of Melbourne where she received bachelor's degrees with honors in chemical engineering and environmental science. Michelle began her career as a process engineer in the oil and gas industry and subsequently became a technical leader in manufacturing. However, after five years of feeling deeply unhappy in her work environment, Michelle paused her engineering career in 2008.
In 2010, Michelle moved to the United States with her one-year-old son, where she had another son the following year. She gradually grew to love the town of Houston, Texas, and has chosen to remain ever since.
At thirty years old, on the advice of friends, Michelle approached a psychologist at the University of Texas Health Science Center for assessment and was officially diagnosed with Asperger's syndrome. Michelle found the diagnosis to be a huge relief, and she has since dedicated a lot of her time to advocating for people on the Autism spectrum with the goal of helping the general public better understand the Autistic person's perspective. In 2013, she gave a public presentation on "Life as an Adult with Asperger's Syndrome," which has been viewed by tens of thousands of people on YouTube and has been instrumental in giving many others hope and the courage to seek out their own Asperger's diagnosis.

Copyright secured by Digiprove © 2016 Margaret Margaret