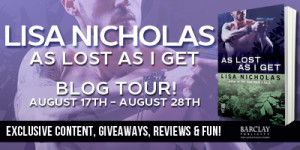 AS LOST AS I GET by Lisa Nicholas is the perfect mix of hot romance and thrilling adventure. A doctor working in rural Colombia is shocked to run into the CIA agent who saved her life two years before. After an impetuous night of passion, she vows to stay away from him. But when her job takes her deeper into the jungle, he may be the only one who can save her from a new threat… If readers liked STRIKING DISTANCE by Pamela Clare they'll be thrilled by this romantic suspense.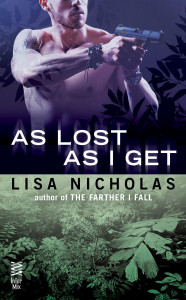 About The Book
From the author of The Farther I Fall comes an action-filled romance in which two lovers discover that the best thing about being lost is having someone find you…
CIA operative Lee Wheeler is glad to be back in the field, even if the assignment is at a backwater station in Colombia—what he considers punishment for crossing lines in an attempt to save his brother's life. Either way, he's ready for action. But he never could have predicted the action he's about to get… Doctor Zoe Rodriguez is in charge of a clinic in a tiny town on the edge of the rain forest. She's still dealing with a traumatic experience she had in Mexico—a trauma she wouldn't have survived if it weren't for Lee. So when they unexpectedly cross paths again, unresolved wounds rise to the surface, and their mutual passion flares to life.  But when a new threat reveals itself, Lee and Zoe's reunion takes on echoes of the past that may ruin their chance for a future.
Find out more at: Amazon | Barnes & Noble | Kobo | iBooks | Books-a-Million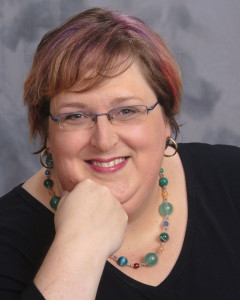 About The Author
Lisa Nicholas is the author of The Farther I Fall. If she's not writing, she's feeding her story addiction any way she can: raiding Netflix, pillaging her local bookstore and library, and (most recently) tearing her way through the comics archive at Marvel.
Connect with Lisa at her website | blog | Facebook | Twitter | Goodreads
Excerpt

Copyright secured by Digiprove © 2015 Margaret Margaret