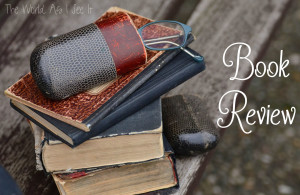 FTC: I received a free copy of this book from author in exchange for my honest review. I received no other compensation and the opinions expressed in this review are one hundred percent true and my own.
Alabama Irish by James Russell Lingerfelt was a great book. I am in love with books by this author, and I can't wait to read more. I have read one other book by him and if you want to check out that book or review you can click here. I am a huge fan of his books because he has a way of right that makes me understand the characters and he can make me feel like I am friends with the characters. I was able to read this book pretty quickly because I just love the authors writing and the characters in this book. If you love books that teach you things than I know you will love this book just as much as I did.
About The Book
Brian was raised on "the wrong side of the tracks" in inner-city Alabama. Now, at nineteen, with a troubled past and juvenile record, Brian struggles to earn a living and find a life purpose. When he journeys to New York on a chance trip, Brian meets and falls in love with Shannon; a bright-eyed, aspiring actress from California.
Brian returns to Alabama stirred by Shannon's courage and passion for life. With a new zest and reason for living, Brian is determined to turn himself into a man worthy of her love. Unable to afford college, Brian discovers the Os Guinness Scholarship, which provides free tuition to Pepperdine University for Irish students who desire to train for Ireland's ministry. With some innovative thinking, Brian fakes his Irish citizenry, accepts the scholarship, and moves to Southern California to attend school and pursue Shannon.
However, when Brian visits Alabama, all the lies come crashing down, and Brian comes face to face with the past he thought was finished. Now, Brian must make a choice: lose Shannon by spinning more lies and choosing vengeance in hopes of putting his past to rest. Or choose honesty and forgiveness and embrace a new life with the only woman he ever loved.
Alabama Irish will make us sit back and laugh, then lay the book down and cry. But in the end, we'll be reminded that no matter our pasts, the possibility to find true love again is never lost.
(This coming of age love story teaches readers the necessity of honesty and openness in the pursuit of loving, long-lasting relationships.)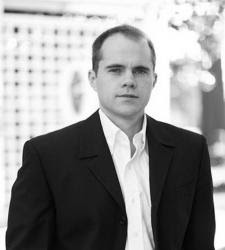 About The Author
James Russell Lingerfelt is the author of The Mason Jar and writes articles for The Huffington Post. James connects with readers at his blog, Love Story from the Male Perspective, and divides his time between Southern California and his family's ranch in Alabama.
Find James online: website, Facebook, Twitter

Copyright secured by Digiprove © 2016 Margaret Margaret