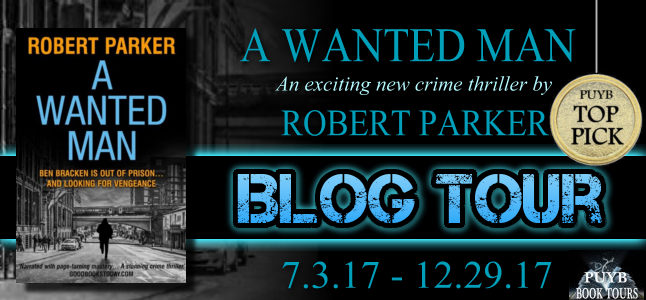 FTC: I received a free copy of this book from Pump Up Your Book in exchange for my honest review. I received no other compensation and the opinions expressed in this review are one hundred percent true and my own.
A Wanted Man by Robert Parker was a good book.  I had to remind myself that this book takes place in Britain, so some of the words seemed to be spelled wrong, but they are spelled right.  I also enjoyed that this book takes place in Britain because it is a nice change from all the books I read that take place in America.  It was such a nice change from what I usually read and really enjoyed that.  I really liked the characters in this book, and I think it moved at a great pace.  I was kept wondering what was going to happen next during the entire book.  I always love books like this because it makes reading them so faster.  He gives you the information you need to understand the book, but he doesn't give you so many details that you get lost in them.  If you are looking for a new mystery author, I would for sure recommend this author to you because I really did enjoy this book.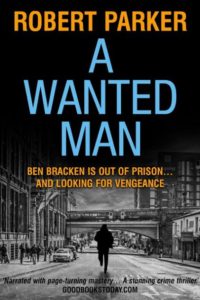 About The Book
Title: A WANTED MAN
Author: Robert Parker
Publisher: Endeavour Press
Pages: 307
Genre: Crime Thriller
It's down to fathers and fatherhood.

Ben Bracken, ex-soldier, has just got out of Strangeways.

Not by the front door.

With him, he has his 'insurance policy' – a bag of evidence that will guarantee his freedom, provided he can keep it safe – and he has money, carefully looked after by a friend, Jack Brooker.

Rejected by the army, disowned by his father, and any hopes of parenthood long since shattered, Ben has no anchors in his life.

No one to keep him steady. 

No one to stop his cause…

The plan: to wreak justice on the man who had put him in prison in the first place. 

Terry 'The Turn-Up' Masters, a nasty piece of work, whose crime organisation is based in London.

But before Ben can get started on his mission, another matter is brought to his attention: Jack's father has been murdered, and he will not rest until the killers are found.

Suddenly, Ben finds himself drawn in to helping Jack in his quest for revenge.

In the process, he descends into the fold of Manchester's most notorious crime organisation – the Berg – the very people he wants to bring down…

This action-packed and fast-paced story will keep you turning the pages. Manchester is vividly portrayed as Ben races around the city seeking vengeance.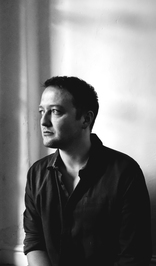 About The Author
Robert Parker is a new exciting voice, a married father of two, who lives in a village close to Manchester, UK. He has both a law degree and a degree in film and media production and has worked in numerous employment positions, ranging from solicitor's agent (essentially a courtroom gun for hire), to a van driver, to a warehouse order picker, to a commercial video director. He currently writes full time, while also making time to encourage new young readers and authors through readings and workshops at local schools and bookstores. In his spare time he adores pretty much all sport, boxing regularly for charity, loves fiction across all mediums, and his glass is always half full.
His latest book is the crime/thriller, A WANTED MAN.
WEBSITE & SOCIAL LINKS:
Buy A Copy
Read An Excerpt

Copyright secured by Digiprove © 2017 Margaret Margaret