FTC: I received a free copy of this book from Killion Group in exchange for my honest review. I received no other compensation and the opinions expressed in this review are one hundred percent true and my own.
A Beginner's Guide To Corruption by David Misch was a great book. It is under one hundred pages, and I was able to read in under an hour. I loved this book because it is one hundred percent accurate and the author's style of writing made me laugh. I loved that he was so candid about what he was talking about. This book has some harsh language in it so if that bothers you then this book isn't for you but it didn't bother me in the least. I can't say much more about this book because it was so short but I enjoyed the book, and I love how honest the author is in this book. If you are looking for a fun short book to read, I would recommend this book to you.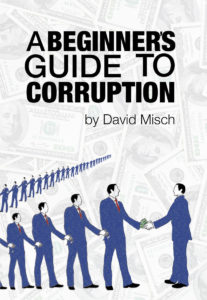 About The Book
Most people believe that the high-paying world of lying, cheating, stealing, kickbacks, bribes and blackmail is hopelessly out of reach. They're right… unless they buy this book.
In just 71 fact(ish)-filled pages, comedy writer David Misch shows you dozens of sure-fire, time-tested and only marginally illegal ways to feed at the trough of political, financial and/or romantic depravity. But don't take our word for it – listen to the master…
"Not everyone can be corrupt; it takes a magical combination of opportunity, moral turpitude and having something to sell: wealth, power, sex. (Got the set? Score!) Or, in lieu of those admirable attributes, a willingness to give up all moral standards and betray anyone who trusts you. Does this sound like you? Then welcome to "A Beginner's Guide to Corruption"!"
And remember, "A Beginner's Guide to Corruption" by David Misch has been called "The funniest book ever written about corruption" by corruption expert David Misch!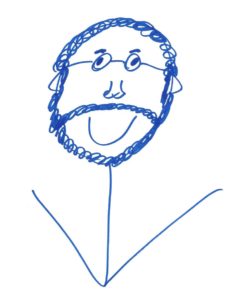 About The Author
David Misch has been a comic folksinger, stand-up comedian, and screenwriter; his credits include the multiple-Emmy-nominated "Mork and Mindy", the Emmy-losing "Duckman", the Emmy-ignored "Police Squad!", the Emmy-engorged "Saturday Night Live", and the Emmy-ineligible "The Muppets Take Manhattan". David wrote "Funny: The Book" (Applause), blogs for The Huffington Post, and his play "Pretty Naked People" has its world premiere in Los Angeles this winter.
David's taught comedy at USC, musical satire at UCLA, and lectured at Oxford University, the Smithsonian Institute, and the University of Sydney (Australia); Yale, 92nd St. Y, Actors Studio, New York Public Library; American Film Institute, Burbank Comedy Festival, Grammy Museum (Los Angeles); Lucasfilm; Austin Film Festival, Midwest Popular Culture Association and VIEW Cinema Conference (Torino, Italy). More at davidmisch.com.
Connect with David: Website | Facebook | Amazon | Goodreads
Buy A Copy
Excerpt

Copyright secured by Digiprove © 2016 Margaret Margaret