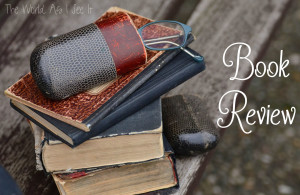 FTC: I received a free copy of this book from Litfuse in exchange for my honest review. I received no other compensation and the opinions expressed in this review are one hundred percent true and my own.
Deadly Proof by Rachel Dylan was an exciting book.  This book is one that I knew I was going to like just from reading what the book was about.  This book is a genre that I love, and I find that judge books like this one harder than other books because I have read so many.  This is the first book that I have read by this author, and I can't wait to read more books by her in the future.  I also loved all of these characters right from the start.  This book didn't keep me on the edge of my seat, but it did keep me interested in most of the book.  There were a few spots where I was bored with what was going on but those past pretty quickly and in the end, I really did like this book.  This book also didn't have anything that might offend people because it is a Christian fiction book.  I do like to read books like this one because you don't have to worry about what is going to happen in the book.  If you love mystery books, I am sure you will like this book just as much as I did.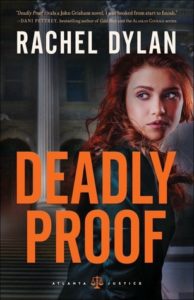 About The Book
In the biggest case of her career, attorney Kate Sullivan is tapped as lead counsel to take on Mason Pharmaceutical because of a corporate cover-up related to its newest drug. After a whistleblower dies, Kate knows the stakes are much higher than her other lawsuits.
Former Army Ranger turned private investigator Landon James is still haunted by mistakes made while serving overseas. Trying to forget the past, he is hired by Kate to look into the whistleblower's allegation and soon suspects that the company may be engaging in a dangerous game for profit. He also soon finds himself falling for this passionate and earnest young lawyer.
Determined not to make the same mistakes, he's intent on keeping Kate safe, but as the case deepens, it appears someone is willing to risk everything–even murder–to keep the case from going to trial.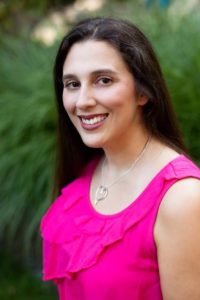 About The Author
Rachel Dylan writes Christian fiction including inspirational romantic suspense for Love Inspired Suspense and the Windy Ridge Legal Thriller series. Rachel has practiced law for almost a decade and enjoys weaving together legal and suspenseful stories. She lives in Michigan with her husband and five furkids–two dogs and three cats. Rachel loves to connect with readers. You can find Rachel at www.racheldylan.com.

Copyright secured by Digiprove © 2017 Margaret Margaret