FTC: I received a free copy of this book from Litfuse in exchange for my honest review. I received no other compensation and the opinions expressed in this review are one hundred percent true and my own.
Rescued Hearts by Hope Toler Dougherty was a sweet story.  I did get bored from time to time as I was reading but that always passed after a couple of pages, so I didn't have a hard time finishing this book like I have had with other books.  I really liked Brett right from the start, but Mary got on my nerves from time to time.  I always got annoyed at how at times she acted because I felt like she was whiny and all Brett wanted to do was keep her safe throughout the entire book.  She reminds me of girls who act tough around people, but in the end, they aren't tough in the least.  I really enjoyed this author writing, and it kept me interested in the book, but it didn't keep me on the edge of my seat like some other books have.  If you love mystery books than I am sure that you will love this book just as much as I did.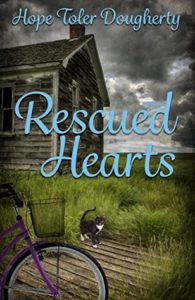 About The Book
Children's clothing designer Mary Wade Kimball's soft spot for animals leads to a hostage situation when she spots a briar- entangled kitten in front of an abandoned house. Beaten, bound, and gagged by the two thugs inside, Mary Wade loses hope for escape when a third villain returns with supplies.
Discovering the kidnapped woman ratchets the complications for undercover agent Brett Davis. Weighing the difference of ruining his three months' investigation against the woman's safety, Brett forsakes his mission and helps her escape, the bent-on-revenge brutes following behind.
When Mary Wade's safety is threatened once more, Brett rescues her again. This time, her personal safety isn't the only thing in jeopardy. Her heart is endangered as well.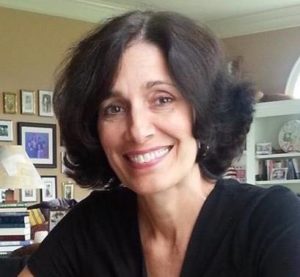 About The Author
Before writing novels, Hope Toler Dougherty published non-fiction articles on topics ranging from gardening with children and environmental awareness to writing apprehension. A native North Carolinian, she likes cheering with her husband, Kevin, for the Pittsburgh Steelers, ACC basketball, and Army West Point Football.
Things that make her happy include her four children, writing and receiving real mail, cooking, reading, books, book stores, book clubs, used book sales, libraries, crocheting, and traveling. Things that make her sad include washing dishes, de-cluttering, dusting, sweeping, mopping…

Copyright secured by Digiprove © 2017 Margaret Margaret