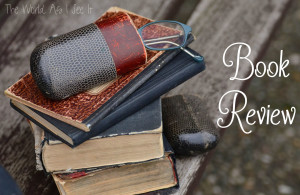 FTC: I received a free copy of this book from Litfuse in exchange for my honest review. I received no other compensation and the opinions expressed in this review are one hundred percent true and my own.
Rule of Law by Randy Singer was a really long book, and I struggled with wanting to read it.  I know that has to do with the fact that I am so over politics in this country that when it came to reading a book that has to deal with that, I had no patience for it.  I did push my way through and kept reading because I wanted to know what was going to happen.  I really only finished the book because I wanted to know what ended up happening with the Seals and their families.  I was a huge fan of Paige, and I was always rooting for her and hoping that she didn't stop fighting for what was right.  I know part of the reason that I did like this book was that it didn't shock me that something like this would be happening because I have no doubt that the people in our government would do something like this and then try and cover it up.  Like I said I did struggle with staying interested and reading this book, but I am sure if you love books like this then you will enjoy it more than I did.  I also think I am going to tuck this book away and read it again in a few years when I feel differently about the subject matter in this book.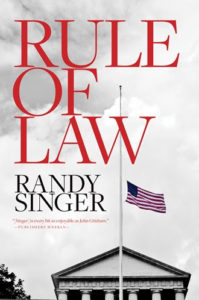 About The Book
For the members of SEAL Team Six, it was a rare mission ordered by the president, monitored in real time from the Situation Room. The Houthi rebels in Yemen had captured an American journalist and a member of the Saudi royal family. Their executions were scheduled for Easter 
Sunday
. The SEAL team would break them out.
But when the mission results in spectacular failure, the finger-pointing goes all the way to the top.
Did the president play political games with the lives of U.S. service members?
Paige Chambers, a determined young lawyer, has a very personal reason for wanting to know the answer. The case she files will polarize the nation and test the resiliency of the Constitution. The stakes are huge, the alliances shaky, and she will be left to wonder if the saying on the Supreme Court building still holds true.
Equal justice under law.
It makes a nice motto. But will it work when one of the most powerful people on the planet is also a defendant?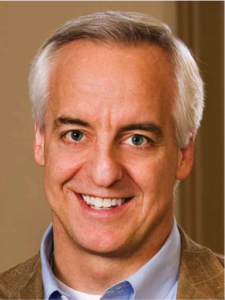 About The Author
Randy Singer is a critically acclaimed author and veteran trial attorney. He has penned more than ten legal thrillers, including his award-winning debut novel "Directed Verdict." In addition to his law practice and writing, he serves as a teaching pastor for Trinity Church in Virginia Beach, Virginia. He also teaches classes in advocacy and ethics at Regent Law School and serves on the school's Board of Visitors.

Copyright secured by Digiprove © 2017 Margaret Margaret