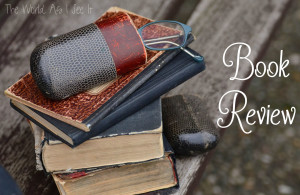 FTC: I received a free copy of this book from the author in exchange for my honest review. I received no other compensation and the opinions expressed in this review are one hundred percent true and my own.
Curse Breaker by J.T.Bishop was a good book, but there were a few things that bothered me as well.  I really liked the characters in this book right from the start of the book.  One of the big things that bugged me about the book was the fact that you don't know much about Gillian and that plagued me pretty much through the entire book.  Now by saying that I think that if you had read the other 3 books before this one, you would know what was going on more than I did.  I spent almost the entire book mad because I wanted to know more about her and you never really get the answers to that question.  I really did enjoy this author writing, and as I said before, I was a huge fan of Gray.  This was a bigger book but because I was so in love with Gray I read it in about two days.  If you love books like this one, I would check this one out.  I am going to add the first three books to my list of books I want to read in the future.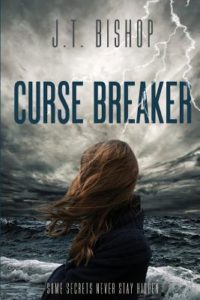 About The Book
Grayson Steele is cursed.
In high school, a friend's mother blames Grayson Steele for the tragic death of her daughter. Now, years later, Grayson is wealthy and successful, but on the brink of suicide. Because the women he loves are dying. And he can't stop it.
Gillian Fletcher wants to help.
Knowing about Grayson's circumstances, she derives a plan. Catch the killer who's making Grayson Steele's life a living hell. But there's only one way to do it. She has to be the bait.
But solving Grayson's curse could risk everything she holds dear.
As Grayson and Gillian's plan takes shape, they must not only expose a killer, but also their feelings for each other. The further they go, the more secrets they will reveal. Secrets that will illuminate not just a murderer, but shocking truths that neither may be prepared to face.
Truths that will change their future forever.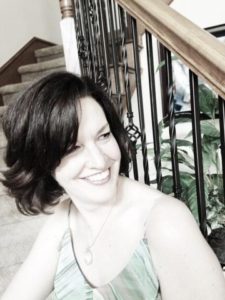 About The Author
Born and raised in Dallas, TX, J. T. Bishop began writing in 2012. Two years later, the Red-Line trilogy was complete. She's not done though. The Red-Line saga develops as she continues to write new books.
J. T. loves stories that explore character's unique abilities and origins. What if extraterrestrials did walk among us? It's a theme she finds intriguing and provides a wealth of inspiration for her books. Drama, angst, passion, and humor all add to the fun. A little bit of romance doesn't hurt either.
J. T. loves to spend time with family and friends, traveling whenever she can, and spending time in nature (despite the heat in Texas). Getting up in the morning with a cup of coffee, ready to write is the start of a perfect day.

Copyright secured by Digiprove © 2017 Margaret Margaret