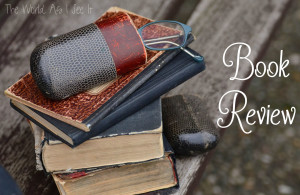 FTC: I received a free copy of this book from Blogging For Books in exchange for my honest review. I received no other compensation and the opinions expressed in this review are one hundred percent true and my own.
Here and Gone by Haylen Beck was a book that I liked during the first part of the book but by the end of the book I found myself completely bored and read the book to be over.  I had high hopes for this book because of it usually the type of book that I love but after I was about half way through I just got bored and tired of reading this book.  I felt bad for Audra throughout most of this book.  I wasn't the biggest fan of the plot of this book because it wasn't something that I could see happening but that being said I am sure it has happened somewhere in the United States at one point or another.  I think that is why I got bored with the book because I had a hard time believing that some of the things that happened in this book could have actually happened.  If you don't have a problem reading books that the plot probably wouldn't occur in the real world than I am sure you will love this book.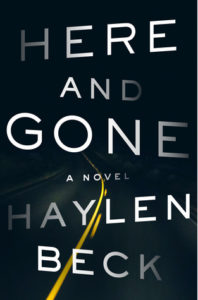 About The Book
Here and Gone is a gripping, wonderfully tense suspense thriller about a mother's desperate fight to recover her stolen children from corrupt authorities.
It begins with a woman fleeing through Arizona with her kids in tow, trying to escape an abusive marriage. When she's pulled over by an unsettling local sheriff, things soon go awry, and she is taken into custody. Only when she gets to the station, her kids are gone. And then the cops start saying they never saw any kids with her, that if they're gone, then she must have done something with them…
Meanwhile, halfway across the country, a man hears the frenzied news reports about the missing kids, which are eerily similar to events in his own past. As the clock ticks down on the search for the lost children, he too is drawn into the desperate fight for their return.
About The Author
Haylen Beck is the pen name of internationally prize-winning crime writer Stuart Neville. Writing under his own name, Stuart won the LA Times Book Prize for his debut novel and received critical acclaim for his Serena Flanagan detective series set in Belfast. His Haylen Beck novels are set in the US and inspired by his love of American crime writing.

Copyright secured by Digiprove © 2017 Margaret Margaret