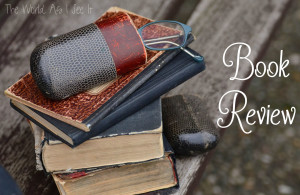 FTC: I received a free copy of this book from the author in exchange for my honest review. I received no other compensation and the opinions expressed in this review are one hundred percent true and my own.
Healing Love by Jennifer Slattery was a sweet story.  It was predictable during parts of the book, but that is pretty typical for me because I have read so many books like this one.  I love reading these types of books when I just want to read a book that is a sweet story and doesn't really have any bad parts in it.  When I say that I mean, I usually read thrillers and mystery books and these books are nowhere on that spectrum so I read them so I can get a break from thrillers that I love.  I have never read anything by this author, so I was interested in reading her book and seeing if she is an author that I would want to read more books by her in the future.  I think I would likely pick up another book by her in the future.  This book also only took me a few days to read which I love as well.  If you love Christian romance novels than I think you would enjoy this book as well.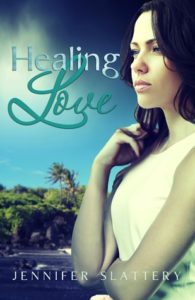 About The Book
A news anchor intern has it all planned out, and love isn't on the agenda.
Brooke Endress is on the cusp of her lifelong dream when her younger sister persuades her to chaperone a mission trip to El Salvador. Packing enough hand sanitizer and bug spray to single-handedly wipe out malaria, she embarks on what she hopes will be a once-in-a-lifetime experience.
But Brooke is blindsided by the desperation for hope and love she sees in the orphans' eyes. And no less by the connection she feels with her handsome translator. As newfound passion blooms, Brooke wrestles with its implications for her career dreams.
Ubaldo Chavez, teacher, and translator, knows the struggle that comes with generational poverty. But he found the way out – education – and is determined to help his students rise above.
When he agrees to translate for a mission team from the United States he expects to encounter a bunch of "missional tourists" full of empty promises. Yet an American news anchor defies his expectations, and he finds himself falling in love. But what does he have to offer someone with everything?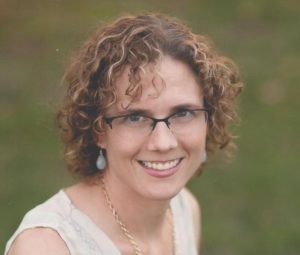 About The Author
Jennifer Slattery is the founder of Wholly Loved Ministries, and in that capacity, helps women embrace and live out who they are in Christ, find healing and restoration in His unfailing love, and enjoy the deep emotional and spiritual freedom only He can provide. (Go HERE to learn of upcoming Wholly Loved events.) She loves interacting with women and women's group on a personal level and speaks locally and nationally on topics pertinent to women juggling all the demands and uncertainties in today's fast paced, ever-changing culture. (You can find out more about her speaking endeavors HERE.)
Connect with her on Facebook, Twitter, or Pinterest.

Copyright secured by Digiprove © 2017 Margaret Margaret