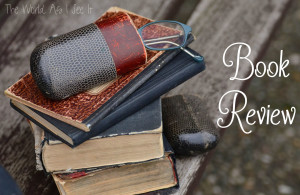 FTC: I received a free copy of this book from the author in exchange for my honest review. I received no other compensation and the opinions expressed in this review are one hundred percent true and my own.
The Devils Cold Dish by Eleanor Kuhns was a great historical fiction book.  I loved this book, and for the first time in a while, I didn't get bored while reading a historical fiction book.  This the 5 book in the series but you have to read them in order because this is the first book I read, and I had no problem following along with what is going on in it.  This is the first book that I have read by this author, and I can't wait until I have the time to check out her other books.  She wrote in such a way that I forgot from time to time that I was reading a historical fiction book.  I loved that she was able to do that because it made the book fly by and I was able to read in just a few days.  If you aren't the biggest fan of historical fiction books than I would tell you to give this book a shot because I think it is one that most people would enjoy even if this isn't their favorite genre to read.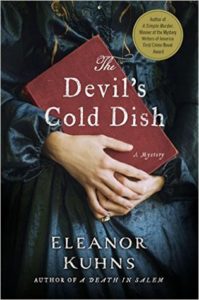 About The Book
In the next 1790s historical mystery from MWA Award winner Eleanor Kuhns, Will Rees' small farm town begins to suspect his wife of murder by witchcraft
Will Rees is back home on his farm in 1796 Maine with his teenage son, his pregnant wife, their five adopted children, and endless farm work under the blistering summer sun. But for all that, Rees is happy to have returned to Dugard, Maine, the town where he was born and raised, and where he's always felt at home. Until now. When a man is found dead – murdered – after getting into a public dispute with Rees, Rees starts to realize someone is intentionally trying to pin the murder on him. Then, his farm is attacked, his wife is accused of witchcraft, and a second body is found that points to the Rees family. Rees can feel the town of Dugard turning against him, and he knows that he and his family won't be safe there unless he can find the murderer and reveal the truth…before the murderer gets to him first.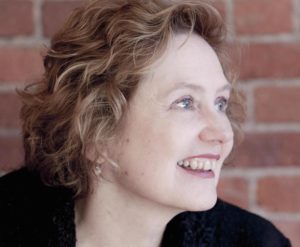 About The Author
Eleanor is a lifelong librarian. She wrote her first story at the age of ten and hasn't stopped since. She lives with her husband and dog in New York State.

Copyright secured by Digiprove © 2017 Margaret Margaret